Now we are learning to live with COVID-19, it is time to look to the future. What will be the next big threat?
Join our chair Ravi Gupta, joined by Luca Borger, Diane Ashiru-Oredop, Jim Watson and Nazia Habib as they discuss anti-microbial resistance, climate change, ecosystem and diversity loss, pollution and plastics. All of which have the capacity to change life as we know it.
The panel will explore what they think has the potential to irreversibly change our lives, and what can be done before it is too late.
This event is presented in collaboration with the Royal Society of Biology for Biology Week 2022. Biology Week 2022 is 1 – 9 October and showcases the important and amazing world of the biosciences, getting everyone from children to professional biologists involved in fun and interesting life science activities.
Event type
This is a Theatre event, where the speaker and audience in our Theatre are joined by an online audience.
Tickets to attend in person or to watch the livestream are both available from this page.
About Ravi Gupta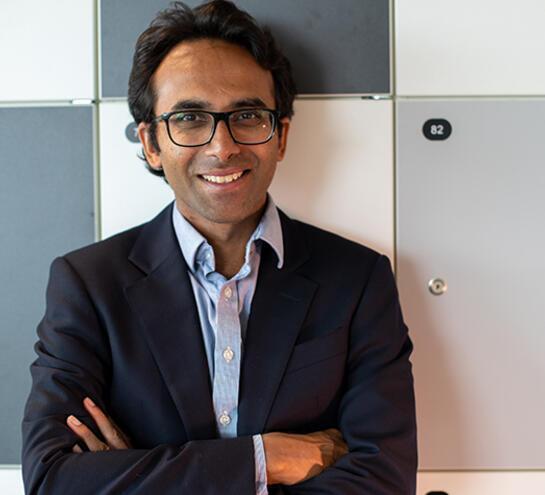 Professor Ravi Gupta's background is in HIV research, but he and his team shifted to COVID-19 research during the pandemic. In Spring 2020 the team validated and introduced the SAMBA II point of care test into clinical practice at Addenbrookes for rapid diagnosis of COVID-19.
Ravi is a co-opted member of NERVTAG. The New and Emerging Respiratory Virus Threats Advisory Group (NERVTAG) advises the government on the threat posed by new and emerging respiratory viruses.
He was included in 2020's Time100 list and was a guest lecturer for the 2021 Christmas Lectures.
About Luca Borger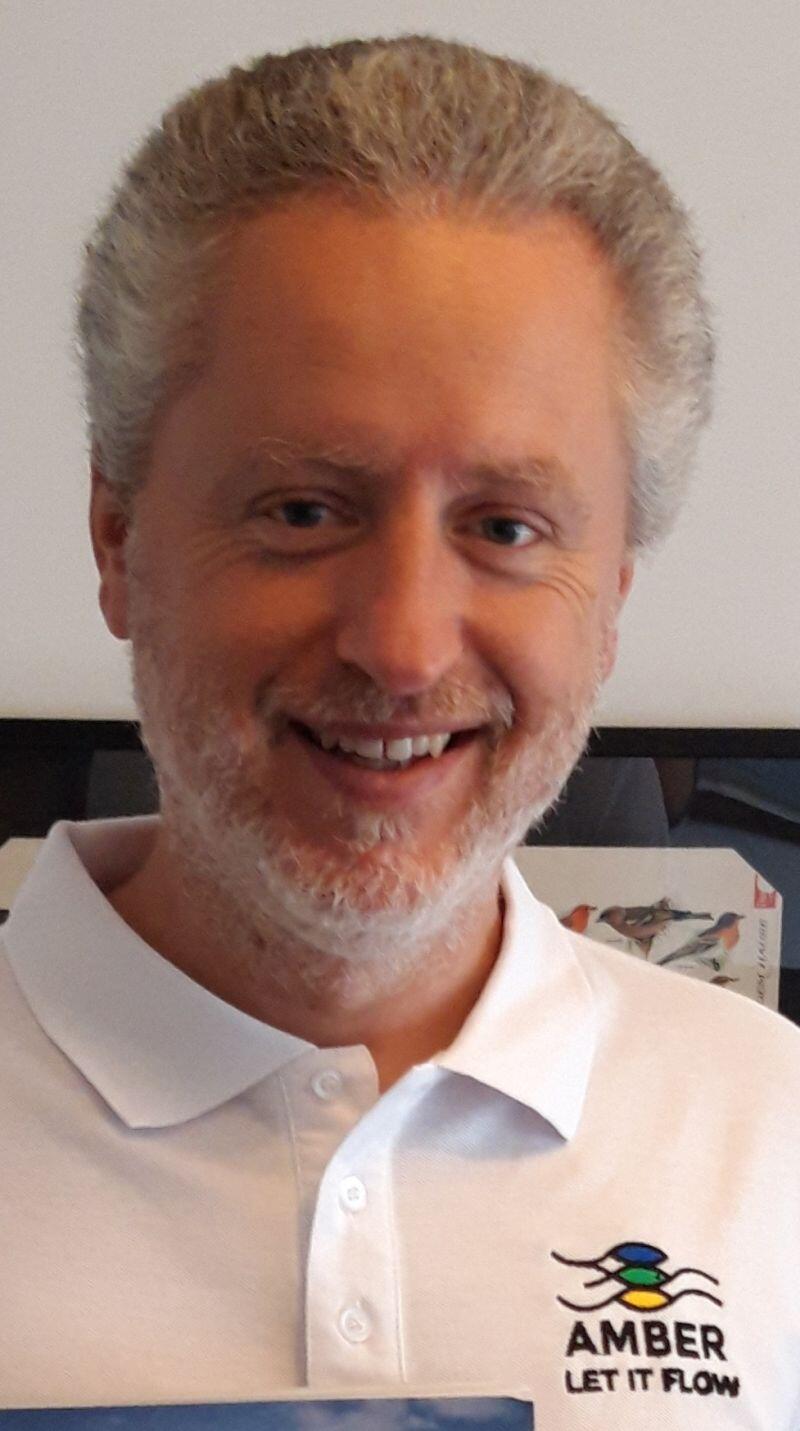 Professor Luca Borger is an ecologist, interested in quantitatively assessing environmental change impacts on local and global biodiversity and identifying the underlying individual- and community-level mechanistic processes (movement, traits, demography, interactions) to develop predictive models and derive policies for sustainable life on earth.
He holds a Chair in Ecology and Biodiversity, is co-Director of the Centre for Biomathematics at Swansea University, and is the Chair/Secretary of the Movement Ecology Special Interest Group of the British Ecological Society. Before doing science he worked as professional free-lance musician (french horn – classical music and some jazz).
About Diane Ashiru-Oredope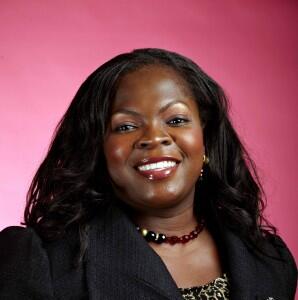 Professor Diane Ashiru-Oredope is the Pharmacist Lead for Antimicrobial Resistance and Stewardship and HCAI at Public Health England and the Department of Health Expert Advisory Committee on Antimicrobial Resistance and Healthcare Associated Infection (ARHAI).
An antimicrobial pharmacist by background, she project led the published DH/ARHAI national antimicrobial stewardship guidance for secondary care – Start Smart then Focus - and the ARHAI/PHE national Antimicrobial Prescribing and Stewardship Competences. She is the professional project lead for the English Surveillance Programme for Antimicrobial Utilisation and Resistance (ESPAUR) and Chair of the planning group for European Antibiotic Awareness Day activities in England.
About Jim Watson

Professor Jim Watson is a Professor of Energy Policy and Director of the UCL Institute for Sustainable Resources; and Research Director of the FCDO Climate Compatible Growth programme. He is also an Associate Faculty at SPRU, University of Sussex where he worked from 1993-2018.
From Dec 2008 to Jan 2013, he was Director of SPRU's Sussex Energy Group. He was also Research Director of the UK Energy Research Centre from Feb 2013, and was its Director from January 2015 until December 2019. 
About Nazia Habib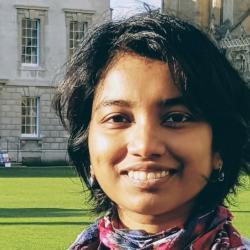 Dr Nazia Habib, FRSA, is the Founder and Research Centre Director for the Centre for Resilience and Sustainable Development (CRSD). She is an Associate Professor with appointments at the Department of Engineering and Department of Land Economy at the University of Cambridge. Trained in political economies, she specializes on socio-dynamic systems design and action-research related to applied resilience in the domain of Sustainable Investment, Responsible Innovation and Good Governance. She focuses on emerging issues within economies and has worked with over twenty countries.
Nazia regularly presents and writes on how to scale up the complex global value chain by integrating environmental, societal and political values. She is also the Cambridge Sustainable Investment Partnership (CSIP) and the developer of the Sustainable Investment Markers (SIMS) which has been adapted by. Among her prestigious awards and fellowships includes Commonwealth Fellowship, Newton Fellowship, and Harvard Sustainability Science Fellowship to name a few. Currently, she is a Fellow of the Royal Society of Arts (RSA) and a founding board member to Carbonless Asia, the Harvard University's Alumni Associations' to Climate Group and several local NGOs in Asia.
Timing
Doors to the theatre will open at 6.30pm. The event will begin at 7.00pm.
Accessibility
The Theatre is on the first floor and there is step-free access from the street via lift.
The closest underground station is Green Park, which is step-free.
There is space at floor level in the theatre for wheelchair users.
Seating is usually unreserved for our events. If you and your group require seating reservations, please do let us know by emailing us at events@ri.ac.uk, and we'll be more than happy to help.
Carers can receive a free ticket to an event by emailing events@ri.ac.uk.
Our theatre is equipped with an Audio Induction Loop. 
Covid guidelines
In line with government guidance, face masks are no longer mandatory. But while Covid-19 cases remain high, we recommend that face coverings are worn in our Theatre and at Ri events. Please also continue to observe other Covid-secure measures, such as maintaining a social distance where possible.
Please do not attend the Ri if you are displaying Covid-symptoms and/or are still returning a positive test.
Thank you for respecting other people and their choices, and for helping us keep all of our visitors and staff well.
Event terms and conditions
Booking conditions
Public events
Holiday workshops
Attending Ri events
Events that supersede these terms and conditions
Are you a patron of the Ri?
As a patron you are offered a number of complimentary tickets, please get in touch with your patron manager to discuss this.