Beer was invented centuries ago and has remained popular throughout the ages. From Roman soldiers to modern pub-goers, what's the science behind beer's success?
Join Beer Sommelier Natalya Watson for a talk and guided tasting through the science of beer.
In this talk, explore beer's four main ingredients and how they're combined in the brewing process to create such a broad range of beer colours, flavours, and styles. You'll also learn how to taste beer like a pro.
This event is for those aged 18 and over. Beer samples will be provided during the evening.
Copies of Natalya's latest book, 'Beer: Taste the Evolution in 50 Styles', are available to purchase after the event.
Event type
This is a smaller event in the Conversation room.  This event will not be livestreamed.
By booking to attend events at the Royal Institution, you confirm that you have read and accept the Ri's event terms and conditions. You also agree to abide by our code of conduct, and help to create a great experience for yourself and your fellow participants.
About Natalya Watson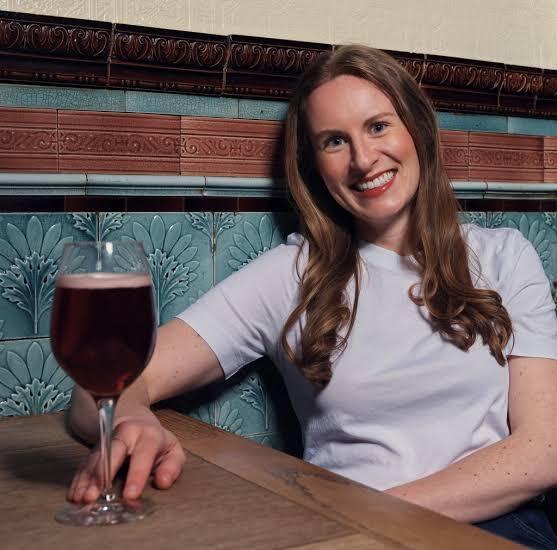 Natalya Watson is a Beer Sommelier and full-time beer educator. She regularly teaches at the Beer & Cider Academy, judges at beer competitions and produces and hosts the podcast Beer with Nat. 
Timing
The doors will open at approximately 6.45pm, with a prompt start at 7.00pm. 
Accessibility
Our accessible public toilet is on the ground floor. The Conversation room is on the ground floor and there is step-free access from the pavement. 
Seating is usually unreserved for our events. If you and your group require seating reservations, or wheelchair spaces, please do let us know by email and we'll be more than happy to help. Email: events@ri.ac.uk.
The closest underground station is Green Park, which is step-free. If you arrive by taxi and need step free access, ask to be dropped off round the corner on New Bond street. Here the curb is level with the road and the pavement follows round to the entrance of the Ri.
Carers can receive a free ticket to an event by emailing: events@ri.ac.uk.
Covid guidelines
In line with government guidance, face masks are no longer mandatory and wearing one in our Theatre and at Ri events is at your discretion. Please do continue to observe other Covid-secure measures, such as maintaining a social distance, wherever possible.
Please do not attend the Ri if you are displaying Covid-symptoms and/or are still returning a positive test.
Thank you for respecting other people and their choices, and for helping us keep all of our visitors and staff safe and well.
Event terms and conditions
Booking conditions
Public events
Livestream events
Holiday workshops
Attending Ri events
Events that supersede these terms and conditions
The Royal Institution is part of the Amazon Affiliate Programme, and book links on this page may be affiliate links.
It won't cost you any extra, but as an Amazon Affiliate, the Ri will earn a small commission from qualifying purchases.
All proceeds from our affiliate links help support the charitable work of the Ri.