Join us at the Ri, as the seemingly unlikely connection between climate change and US national security is illuminated by world leading expert, Neta Crawford. Neta argues that the Pentagon, as the largest single organisational energy consumer and greenhouse gas emitter, is at the centre of the issue.
She explores the deep cycle of economic growth, fossil fuel use, and dependency that has driven the mission to protect access to Persian Gulf oil. She discusses climate change as a 'threat multiplier' and suggests innovative solutions to breaking the link between national security and fossil fuels.
Take advantage of this opportunity to gain a deeper understanding of the intersection of these critical issues.
Copies of Neta's latest book 'The Pentagon, Climate Change, and War: Charting the Rise and Fall of U.S. Military Emissions' are available to purchase after the talk.
Event type
This is a smaller event in the Library.  This event will not be livestreamed.
By booking to attend events at the Royal Institution, you confirm that you have read and accept the Ri's event terms and conditions. You also agree to abide by our code of conduct, and help to create a great experience for yourself and your fellow participants.
About Neta Crawford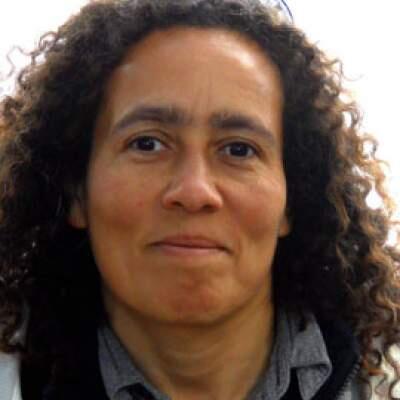 Neta Crawford is Montague Burton Chair in International Relations and also holds a Professorial Fellowship at Balliol College. Her research focuses on war, ethics, normative change, emotions in world politics, and climate change. Neta was elected a member of the American Academy of Arts & Sciences in 2023. She received the Distinguished Scholar award from the International Ethics section of the International Studies Association in 2018. 
She was a co-winner of the 2003 American Political Science Association Jervis and Schroeder Award for best book in International History and Politics for her book Argument and Change in World Politics: Ethics, Decolonization, Humanitarian Intervention (CUP, 2002).  Crawford is a co-founder and co-director of the Costs of War Project, based at Brown University.
The Library is on the first floor and there is step-free access from the street via lift.
The closest underground station is Green Park, which is step-free.
Seating is usually unreserved for our events. If you and your group require seating reservations, please do let us know by emailing us at events@ri.ac.uk, and we'll be more than happy to help.
Carers can receive a free ticket to an event by emailing events@ri.ac.uk.
Covid guidelines
In line with government guidance, face masks are no longer mandatory and wearing one in our Theatre and at Ri events is at your discretion. Please do continue to observe other Covid-secure measures, such as maintaining a social distance, wherever possible.
Please do not attend the Ri if you are displaying Covid-symptoms and/or are still returning a positive test.
Thank you for respecting other people and their choices, and for helping us keep all of our visitors and staff safe and well.
Event terms and conditions
Booking conditions
Public events
Livestream events
Holiday workshops
Attending Ri events
Events that supersede these terms and conditions
The Royal Institution is part of the Amazon Affiliate Programme, and book links on this page may be affiliate links.
It won't cost you any extra, but as an Amazon Affiliate, the Ri will earn a small commission from qualifying purchases.
All proceeds from our affiliate links help support the charitable work of the Ri.