IMPORTANT NOTICE: THIS EVENT HAS NOW BEEN POSTPONED. We will announce the new date as soon as possible.
Air pollution is a major environmental problem affecting millions worldwide; the UK is no exception. Join us at the Royal Institution of Great Britain for an insightful lecture by Mark Richards, who will explore the vital role of physics in measuring, monitoring, and detecting air pollution.
In this lecture, you'll learn how scientists use cutting-edge technology and physics to analyse and understand air pollution. From monitoring devices that measure the levels of different pollutants in the air to satellites that track the spread of pollution across the planet, you'll discover the sophisticated tools that scientists use to study air pollution.
You'll also explore the complex challenges we still face in addressing air pollution, such as understanding the interactions between different pollutants and their effects on human health and the environment. Additionally, you'll discover how policymakers are developing new policies and innovations to reduce air pollution, including low-emission vehicles and renewable energy technologies.
This lecture promises to be informative and thought-provoking, leaving you with a new perspective on the air around you. You'll gain a deeper understanding of the importance of physics in tackling air pollution, and you'll leave with a renewed sense of urgency to protect ourselves and our planet.
Event type
This is a Theatre and livestreamed event, where the speaker and audience in our Theatre are joined by an online audience. You will have priority access to the recorded video for two weeks after the event has taken place.
Tickets to attend in person or to watch the livestream are both available from this page.
For more information on livestreams, see the information below, or visit our FAQs page. Please use the event link you have been provided with.  
By booking to attend events at the Royal Institution, you confirm that you have read and accept the Ri's event terms and conditions. You also agree to abide by our code of conduct, and help to create a great experience for yourself and your fellow participants. 
About Mark Richards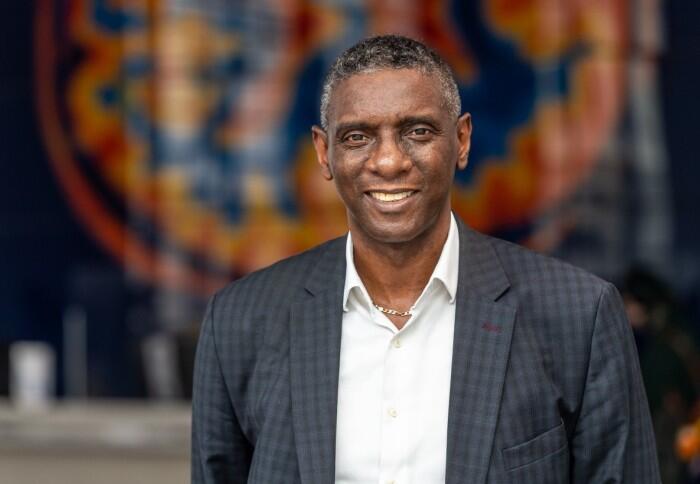 Mark Richards is an atmospheric physicist and senior teaching fellow at Imperial College London. He is a co-founder of Duvas Technologies and founder of The Blackett Lab Family. In 2022, Richards was awarded the Royal Society Inaugural Award for Research Culture for "dedication and commitment to equity in STEM".
Event terms and conditions
Booking conditions
Public events
Livestream events
Holiday workshops
Attending Ri events
Events that supersede these terms and conditions
The Royal Institution is part of the Amazon Affiliate Programme, and book links on this page may be affiliate links.
It won't cost you any extra, but as an Amazon Affiliate, the Ri will earn a small commission from qualifying purchases.
All proceeds from our affiliate links help support the charitable work of the Ri.
Timing for the livestream
The live stream will go live at 6.55pm, and the introduction will begin at 7.00pm. If you register but miss the live stream, the video will be available to you via the same link for two weeks after the event date.