What are the Large Hadron Collider (LHC) and its huge detectors used for and how do they work?
How do we know that dark matter exists?
Could we be at the dawn of a huge revolution in our conception of the material world that surrounds us?
Join Pauline Gagnon as she explores these questions and the current ongoing research at CERN, the European Laboratory for Particle Physics.
The creativity, diversity and motivation of thousand scientists have gone into CERN, and ensured the success of one of the largest scientific projects ever undertaken. It has led to scientists being able to describe the smallest constituents of matter, and the role of the Higgs boson.
The talk will explore the world of particle physics, spanning the infinitesimally small to the infinitely large. 
Copies of Pauline's latest book 'Who Cares about Particle Physics?: Making Sense of the Higgs Boson, the Large Hadron Collider and CERN' will be available to purchase at the end of the talk.
Event type
This is a theatre event for an adult audience, where the speakers and audience are together in our Theatre.
This event will not be livestreamed.
By booking to attend events at the Royal Institution, you confirm that you have read and accept the Ri's event terms and conditions. You also agree to abide by our code of conduct, and help to create a great experience for yourself and your fellow participants. 
About the Speaker: Pauline Gagnon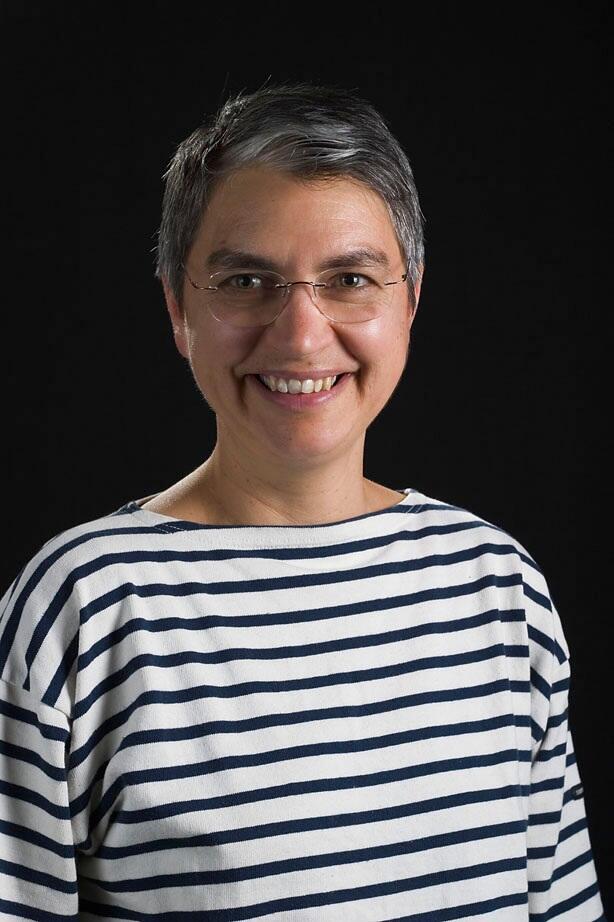 Pauline Gagnon first studied at San Francisco State University then completed a PhD in particle physics at University of California in Santa Cruz. Pauline then started research activities at CERN, the European Laboratory for Particle Physics located near Geneva, where Pauline worked as a Senior Research Scientist with Indiana University until retirement in 2016.
Timing
Doors to the theatre will open at 6.30pm. The event will begin at 7.00pm.
Accessibility
The event will take place on the first floor and there is step-free access from the street via lift.
The closest underground station is Green Park, which is step-free.
There is space at floor level in the theatre for wheelchair users.
Seating is usually unreserved for our events. If you and your group require seating reservations, please do let us know by emailing us at events@ri.ac.uk, and we'll be more than happy to help.
Carers can receive a free ticket to an event by emailing events@ri.ac.uk.
Our theatre is equipped with an Audio Induction Loop. 
Covid guidelines
In line with government guidance, face masks are no longer mandatory and wearing one in our Theatre and at Ri events is at your discretion. Please do continue to observe other Covid-secure measures, such as maintaining a social distance, wherever possible.
Please do not attend the Ri if you are displaying Covid-symptoms and/or are still returning a positive test.
Thank you for respecting other people and their choices, and for helping us keep all of our visitors and staff safe and well.
Event terms and conditions
Booking conditions
Public events
Livestream events
Holiday workshops
Attending Ri events
Events that supersede these terms and conditions