The multiverse has gone from philosophical speculation to one of the most compelling and credible explanations of our universe's origins.
Join cosmologist Laura Mersini-Houghton as she discusses her ground-breaking theory, and how her path from communist Albania helped her become one of the most courageous thinkers on the world stage of theoretical physics.
In this talk, Laura interweaves her unconventional journey with reshaping our understanding of humanity's place in the unfathomable vastness of the cosmos.
Copies of Laura's latest book, Before the Big Bang: The Origin of Our Universe from the Multiverse, will be available to purchase at the end of the talk. 
Event type
This is a Theatre and livestreamed event, where the speaker and audience in our Theatre are joined by an online audience. You will have priority access to the recorded video for two weeks after the event has taken place.
Tickets to attend in person or to watch the livestream are both available from this page.
For more information on livestreams, see the information below, or visit our FAQs page. Please use the event link you have been provided with.  
By booking to attend events at the Royal Institution, you confirm that you have read and accept the Ri's event terms and conditions. You also agree to abide by our code of conduct, and help to create a great experience for yourself and your fellow participants. 
About Laura Mersini-Houghton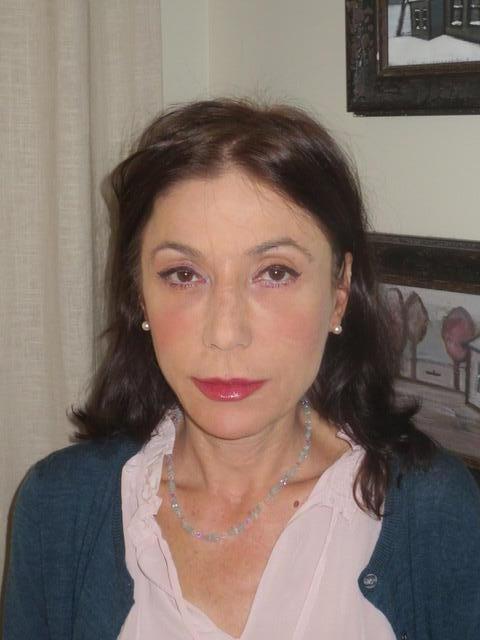 Laura Mersini-Houghton is an internationally renowned cosmologist and theoretical physicist and one of the world's leading experts on the multiverse and the origins of the universe.
Born in Albania when it was still under a communist dictatorship, Laura was awarded a Fulbright Scholarship to study in the United States and is now a regular visiting professor at several universities around the world, including the University of Cambridge. She has been the subject of hundreds of articles in leading popular science magazines and has appeared in documentaries on the Science Channel, Discovery Channel and the BBC.
Timing
The live stream will go live at 6.55pm, and the introduction will begin at 7.00pm. If you register but miss the live stream, the video will be available to you via the same link for up to a week after the event date.
Covid guidelines
In line with government guidance, face masks are no longer mandatory and wearing one in our Theatre and at Ri events is at your discretion. Please do continue to observe other Covid-secure measures, such as maintaining a social distance, wherever possible.
Please do not attend the Ri if you are displaying Covid-symptoms and/or are still returning a positive test.
Thank you for respecting other people and their choices, and for helping us keep all of our visitors and staff safe and well.
Accessibility
The event will take place on the first floor and there is step-free access from the street via lift.
The closest underground station is Green Park, which is step-free.
There is space at floor level in the theatre for wheelchair users.
Seating is usually unreserved for our events. If you and your group require seating reservations, please do let us know by emailing us at events@ri.ac.uk, and we'll be more than happy to help.
Carers can receive a free ticket to an event by emailing events@ri.ac.uk.
Our theatre is equipped with an Audio Induction Loop. 
Event terms and conditions
Booking conditions
Public events
Livestream events
Holiday workshops
Attending Ri events
Events that supersede these terms and conditions
The Royal Institution is part of the Amazon Affiliate Programme, and book links on this page may be affiliate links.
It won't cost you any extra, but as an Amazon Affiliate, the Ri will earn a small commission from qualifying purchases.
All proceeds from our affiliate links help support the charitable work of the Ri.
Are you a patron of the Ri?
As a patron you are offered a number of complimentary tickets, please get in touch with your patron manager to discuss this.