Times have changed since women were barred from laboratories and unable to take science degrees. But have they changed enough for women in science? Despite making great strides, the numbers of women studying physics and engineering remain small, and those who go on to successful careers are very few.
Join Dame Athene Donald as she explores, using her own experience and those of other top scientists who are women, the factors that drive women to give up on a career in science. From societal expectations, prejudice, hostility, and condescension to unconscious and systemic bias, particularly in science research, as evidenced by recent studies.
In this talk, discover how diversity is crucial to solving the problems of today, and why women should have their proper place as equals, in the lab, and in the committees where top-level decisions are made.
This event is proudly sponsored by Digital Science as part of their Speaker Series. More information on this series can be found here.
Copies of Athene's latest book 'Not Just for the Boys: Why We Need More Women in Science' is available to purchase after the event.
Event type
This is a theatre event where the speakers and audience are together in our Theatre.
This event will not be livestreamed.
By booking to attend events at the Royal Institution, you confirm that you have read and accept the Ri's event terms and conditions. You also agree to abide by our code of conduct, and help to create a great experience for yourself and your fellow participants. 
About Dame Athene Donald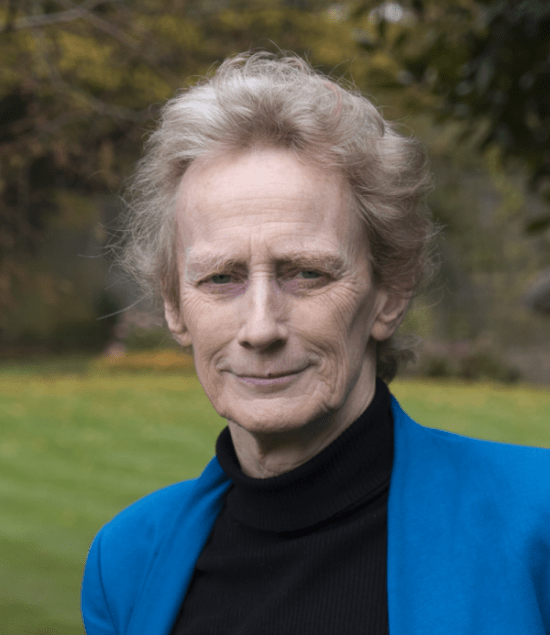 Dame Athene Donald is Professor Emerita in Experimental Physics and Master of Churchill College, University of Cambridge. She has spent her career in Cambridge, specializing in soft matter physics and physics at the interface with biology. She was the University of Cambridge's first Gender Equality Champion and has been involved in numerous initiatives concerning women in science. Athene has served on a variety of committees at the Royal Society, chaired its Education Committee from 2010-14 and currently serves on its Council (as she has before) and is a member of the Science Policy Committee. She served on the Scientific Council of the European Research Council from 2013-18 and was a Trustee of the Science Museum from 2011-16.
She was elected Fellow of the Royal Society in 1999 and appointed DBE for services to Physics in 2010.
Timing
Doors to the theatre will open at 6.30pm. The event will begin at 7.00pm.
Accessibility
The event will take place on the first floor and there is step-free access from the street via lift.
The closest underground station is Green Park, which is step-free.
There is space at floor level in the theatre for wheelchair users.
Seating is usually unreserved for our events. If you and your group require seating reservations, please do let us know by emailing us at events@ri.ac.uk, and we'll be more than happy to help.
Carers can receive a free ticket to an event by emailing events@ri.ac.uk.
Our theatre is equipped with an Audio Induction Loop. 
Covid guidelines
Face masks are no longer mandatory and wearing one in our Theatre and at other Ri events is at your discretion, however please do not attend the Ri if you are displaying Covid symptoms or, if you have tested, the result remains positive. Thank you for respecting other people and their choices, and for helping us keep all of our visitors and staff safe and well.
Event terms and conditions
Booking conditions
Public events
Livestream events
Holiday workshops
Attending Ri events
Events that supersede these terms and conditions