Join us for a captivating exploration into the mysteries of our ancient relatives, the Neanderthals.
For decades, our perception of Neanderthals wavered between considering them inferior to Homo sapiens and recognising them as our kin, though still unequal. However, at the forefront of the ongoing revolution in palaeoanthropology, Ludovic Slimak has played a pivotal role in reshaping our understanding.
In this talk he will challenge the notion of comparing Neanderthals to ourselves, presenting them as distinct entities with their own unique identity.
Ludovic, an intrepid explorer akin to a modern-day Indiana Jones, has traversed the globe for thirty years in search of the true essence of Neanderthals. From the frozen expanses of the Arctic Circle to the lush forests of the Mediterranean, he embarks on a thrilling archaeological quest, meticulously deciphering their history through the intricate traces they left behind.
Don't miss this extraordinary event as we delve into the enigmatic world of the Neanderthals and broaden our understanding of our ancient past.
Copies of Ludovic's latest book 'The Naked Neanderthal' is available to purchase after the event.
Event type
This is a theatre event for an adult audience, where the speakers and audience are together in our Theatre.
This event will not be livestreamed.
By booking to attend events at the Royal Institution, you confirm that you have read and accept the Ri's event terms and conditions. You also agree to abide by our code of conduct, and help to create a great experience for yourself and your fellow participants. 
About Ludovic Slimak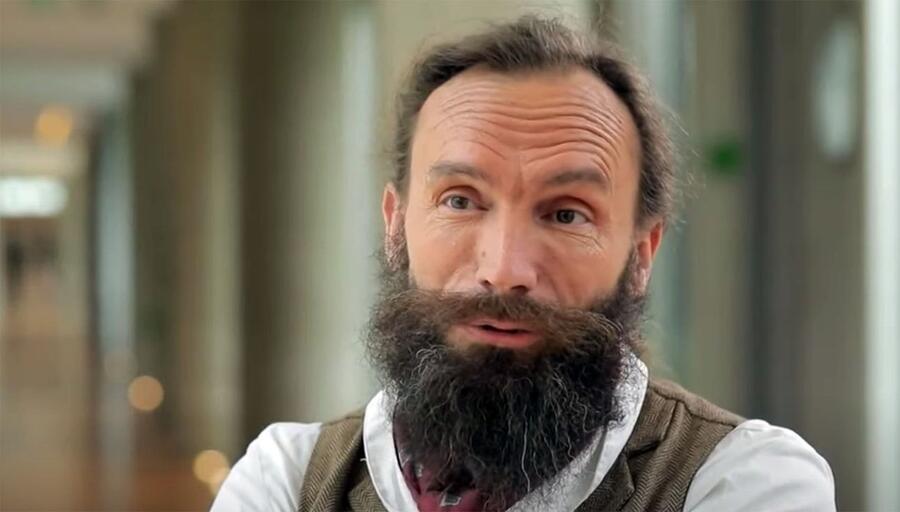 Ludovic Slimak is a paleoanthropologist at the University of Toulouse in France and Director of the Grotte Mandrin research project. His work focuses on the last Neanderthal societies and he is the author of several hundred scientific studies on these populations; and for 30 years Ludovic directed archaeological missions from the Arctic Circle to the horn of Africa.
His research has been featured in Nature, Science, The New York Times and more. The Naked Neanderthal was published to great acclaim in France in 2022.
Timing
Doors to the theatre will open at 6.30pm. The event will begin at 7.00pm.
Accessibility
The event will take place on the first floor and there is step-free access from the street via lift.
The closest underground station is Green Park, which is step-free.
There is space at floor level in the theatre for wheelchair users.
Seating is usually unreserved for our events. If you and your group require seating reservations, please do let us know by emailing us at events@ri.ac.uk, and we'll be more than happy to help.
Carers can receive a free ticket to an event by emailing events@ri.ac.uk.
Our theatre is equipped with an Audio Induction Loop. 
Covid guidelines
In line with government guidance, face masks are no longer mandatory and wearing one in our Theatre and at Ri events is at your discretion. Please do continue to observe other Covid-secure measures, such as maintaining a social distance, wherever possible.
Please do not attend the Ri if you are displaying Covid-symptoms and/or are still returning a positive test.
Thank you for respecting other people and their choices, and for helping us keep all of our visitors and staff safe and well.
Event terms and conditions
Booking conditions
Public events
Livestream events
Holiday workshops
Attending Ri events
Events that supersede these terms and conditions