Join award-winning maths communicator and musical comedian Kyle Evans, for an exciting and slightly chaotic trip through the marvellous world of maths. This show brings together stacks of audience participation and some mind-bending mathematical concepts, all delivered in an accessible fashion for children and their parents.
The show includes some of Kyle's favourite demonstrations, from the paper folding world championships to a folk song based on the Fibonacci sequence. He might even try to fit all of the UK's rice stocks on a single chess board (this part usually fails, but he gives it a good go).
Whether you're a mathsphile or a mathsphobe, this show brings joyous number-play and family entertainment together in a way that truly has something for everyone.
This event is particularly suitable for ages 7+.
Event type
This is a theatre event for an adult audience, where the speakers and audience are together in our Theatre.
This event will not be livestreamed.
By booking to attend events at the Royal Institution, you confirm that you have read and accept the Ri's event terms and conditions. You also agree to abide by our code of conduct, and help to create a great experience for yourself and your fellow participants. 
About Kyle Evans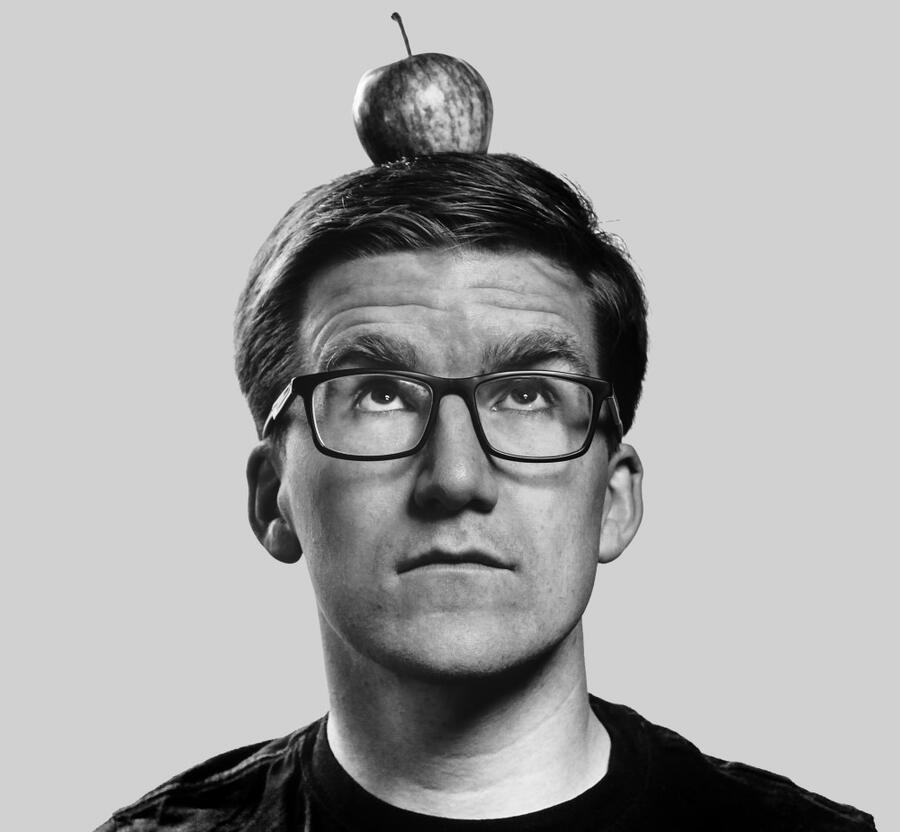 Kyle Evans is an award-winning maths communicator and musical comedian with a passion for increasing the general public's understanding and enjoyment of mathematics.
Kyle has performed musical/comedy maths shows for all ages at various events, such as Cheltenham and Manchester Science festivals, Blue Dot, Green Man, Camp Bestival, London Science Museum, Edinburgh Fringe and various other festivals. He regularly delivers talks to large crowds of teenagers at events such as Maths Inspiration and Maths in Action, and is an occasional contributor to Radio 4's flagship numbers show More or Less.
Timing
The doors will open at approximately 1.30pm, with a prompt start at 2.00pm.
Latecomers will be admitted into the gallery.
Covid guidelines
In line with government guidance, face masks are no longer mandatory and wearing one in our Theatre and at Ri events is at your discretion. Please do continue to observe other Covid-secure measures, such as maintaining a social distance, wherever possible.
Please do not attend the Ri if you are displaying Covid-symptoms and/or are still returning a positive test.
Thank you for respecting other people and their choices, and for helping us keep all of our visitors and staff safe and well.
Accessibility
The Theatre is on the first floor and there is step-free access from the street via lift.
The closest underground station is Green Park, which is step-free.
There is space at floor level in the theatre for wheelchair users.
Seating is usually unreserved for our events. If you and your group require seating reservations, please do let us know by emailing us at events@ri.ac.uk, and we'll be more than happy to help.
Carers can receive a free ticket to an event by emailing events@ri.ac.uk.
Our theatre is equipped with an Audio Induction Loop. 
Event terms and conditions
Booking conditions
Public events
Livestream events
Holiday workshops
Attending Ri events
Events that supersede these terms and conditions