Why can't we think straight when hungry? What's the point of nightmares? And why can't we forget embarrassing memories?
Emotions can be a pain. After losing his dad to Covid-19, Dean Burnett found himself wondering what life would be like without them. And so, he decided to put his feelings under the microscope – for science.
In this talk, Dean takes us on an incredible journey of discovery, stretching from the origins of life to the end of the universe. Combining expert analysis, brilliant humour and powerful insights into the grieving process, Dean uncovers how, far from holding us back, our emotions make us who we are.
Copies of Dean's latest book, 'Emotional Ignorance: Lost and found in the science of emotion', will be available to purchase after the talk.
Event type
This is a theatre event for an adult audience, where the speakers and audience are together in our Theatre.
This event will not be livestreamed.
By booking to attend events at the Royal Institution, you confirm that you have read and accept the Ri's event terms and conditions. You also agree to abide by our code of conduct, and help to create a great experience for yourself and your fellow participants. 
About Dean Burnett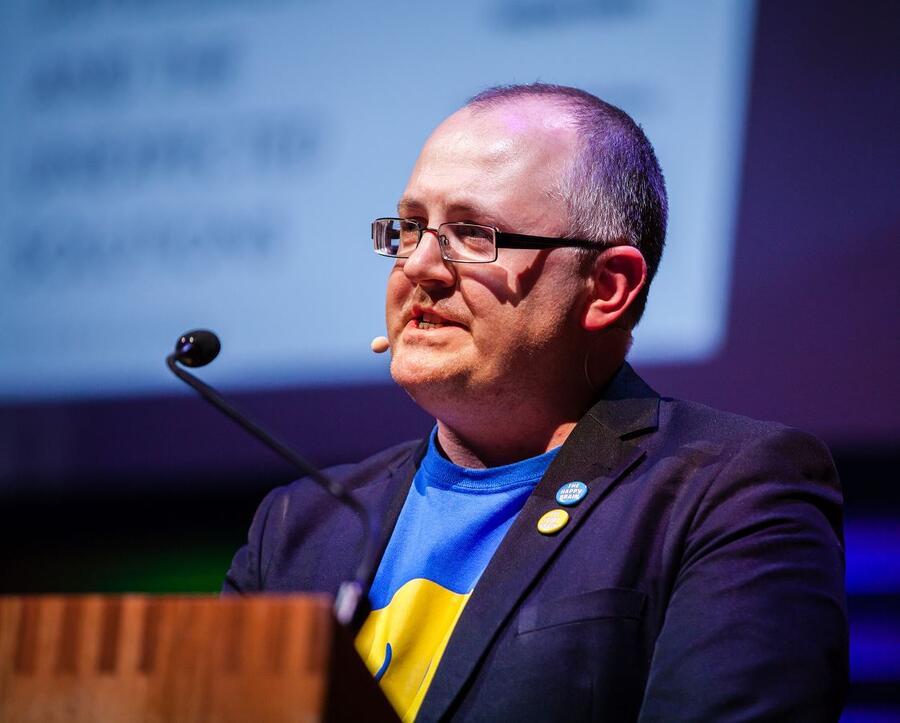 Dean Burnett, neuroscientist, lecturer, author, blogger, podcaster, pundit, science communicator, comedian and numerous other things, depending on who's asking and what they need. Previously employed as a psychiatry tutor and lecturer at the Cardiff University Centre for Medical Education, Dean is currently an honorary research associate at Cardiff Psychology School, as well as a Visiting Industry Fellow at Birmingham City University.
Timing
Doors to the theatre will open at 6.30pm. The event will begin at 7.00pm.
Accessibility
The event will take place on the first floor and there is step-free access from the street via lift.
The closest underground station is Green Park, which is step-free.
There is space at floor level in the theatre for wheelchair users.
Seating is usually unreserved for our events. If you and your group require seating reservations, please do let us know by emailing us at events@ri.ac.uk, and we'll be more than happy to help.
Carers can receive a free ticket to an event by emailing events@ri.ac.uk.
Our theatre is equipped with an Audio Induction Loop. 
Covid guidelines
In line with government guidance, face masks are no longer mandatory and wearing one in our Theatre and at Ri events is at your discretion. Please do continue to observe other Covid-secure measures, such as maintaining a social distance, wherever possible.
Please do not attend the Ri if you are displaying Covid-symptoms and/or are still returning a positive test.
Thank you for respecting other people and their choices, and for helping us keep all of our visitors and staff safe and well.
Event terms and conditions
Booking conditions
Public events
Livestream events
Holiday workshops
Attending Ri events
Events that supersede these terms and conditions