Tickets to this event are selling fast!
Much of modern astronomy sounds a lot like science fiction - gravitational ripples in the fabric of spacetime, supermassive black holes hiding at the centre of galaxies, habitable exoplanets within the reach of our telescopes…are there any limits to what is out there?
In this lecture, astrophysicist Katy Clough will discuss some of the more exotic possibilities for astrophysical objects, including wormholes and warp drives. She will explain how these objects fit within our current understanding of physics, and what we expect the limits to be.
Whilst largely considered to be firmly in the category of fiction, such concepts are nevertheless based on solid scientific ideas about the curvature of spacetime from Einstein's theory of general relativity. This theory is known to be hugely counter-intuitive, giving rise to singularities, event horizons and time dilation around black holes. In strong gravity regimes things behave very differently to the low gravity environment on the Earth, so our intuition, which is based on our everyday experience, can mislead us. Studying these objects can help us to challenge our understanding of what is "natural", and better understand the extreme limits of gravitational theory.
Event type
This is a theatre event for an adult audience, where the speakers and audience are together in our Theatre.
This event will not be livestreamed.
By booking to attend events at the Royal Institution, you confirm that you have read and accept the Ri's event terms and conditions. You also agree to abide by our code of conduct, and help to create a great experience for yourself and your fellow participants. 
About Katy Clough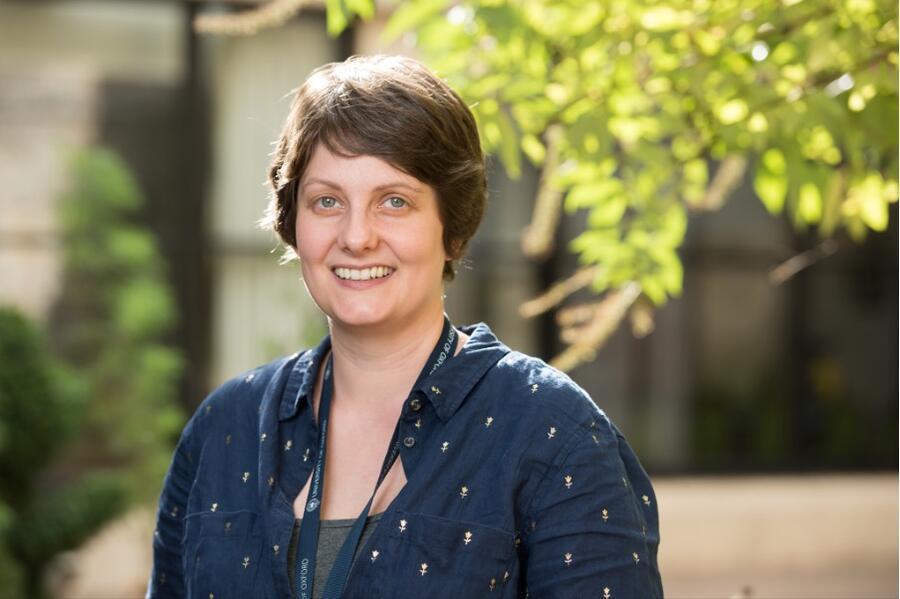 Katy Clough is a lecturer and Ernest Rutherford Fellow in the School of Mathematical Sciences at Queen Mary University of London. She studies systems with strong dynamical gravity using numerical simulations, including black holes and the early universe. She is part of the fundamental physics working group for the future space based gravitational wave detector, LISA. Katy's first degree was in Engineering and her degree in Physics was obtained from the Open University whilst working as a chartered accountant. After her PhD at King's College London she worked in Goettingen in Germany and in Oxford University in postdoctoral positions. She believes that science is for everyone and that there is no right way to be a scientist.
Timing
Doors to the theatre will open at 6.30pm. The event will begin at 7.00pm.
Accessibility
The event will take place on the first floor and there is step-free access from the street via lift.
The closest underground station is Green Park, which is step-free.
There is space at floor level in the theatre for wheelchair users.
Seating is usually unreserved for our events. If you and your group require seating reservations, please do let us know by emailing us at events@ri.ac.uk, and we'll be more than happy to help.
Carers can receive a free ticket to an event by emailing events@ri.ac.uk.
Our theatre is equipped with an Audio Induction Loop. 
Covid guidelines
In line with government guidance, face masks are no longer mandatory and wearing one in our Theatre and at Ri events is at your discretion. Please do continue to observe other Covid-secure measures, such as maintaining a social distance, wherever possible.
Please do not attend the Ri if you are displaying Covid-symptoms and/or are still returning a positive test.
Thank you for respecting other people and their choices, and for helping us keep all of our visitors and staff safe and well.
Event terms and conditions
Booking conditions
Public events
Livestream events
Holiday workshops
Attending Ri events
Events that supersede these terms and conditions