Sentient computers; autonomous machines; robots with the potential to overthrow humankind… traditionally the stuff of sci-fi novels and horror movie plots. But, thanks to recent breakthroughs in artificial intelligence and ensuing public debate, this dystopian future might seem closer than ever.
As the rhetoric ramps up, Mike Wooldridge – Professor of Computer Science at the University of Oxford and presenter of this year's Royal Institution Christmas Lectures series – reveals why he remains resolutely positive about the future of AI.
In a specially recorded conversation for the popular Radio 4 programme The Life Scientific, Professor Jim Al-Khalili talks to Mike about his life and career in computer research, and how he believes this technology can ultimately transform the world for the better.
Event type
This is a theatre event where the speakers and audience are together in our Theatre.
This event will not be livestreamed.
By booking to attend events at the Royal Institution, you confirm that you have read and accept the Ri's event terms and conditions. You also agree to abide by our code of conduct, and help to create a great experience for yourself and your fellow participants. 
About Jim Al-Khalili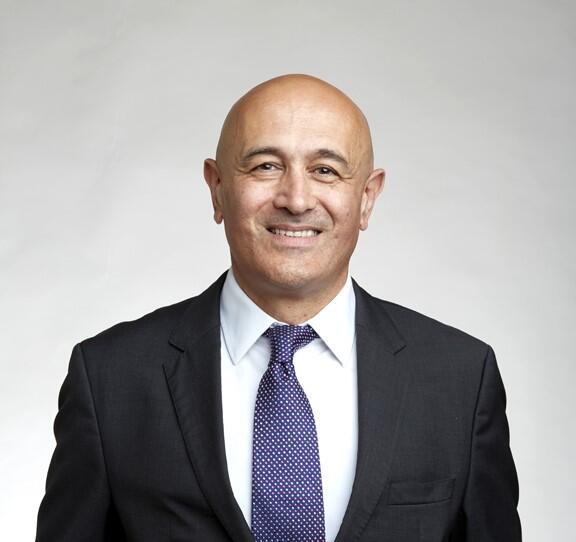 Jim Al-Khalili is Distinguished Professor of Theoretical Physics at the University of Surrey and one of Britain's best-known science communicators. He has written numerous books, including 'The World According to Physics' (Princeton), 'Quantum: A Guide for the Perplexed' and 'Life on the Edge: The Coming of Age of Quantum Biology'. He is a fellow of the Royal Society.
Timing
Doors to the theatre will open at 7.00pm. The event will begin at 7.30pm.
Accessibility
The event will take place on the first floor and there is step-free access from the street via lift.
The closest underground station is Green Park, which is step-free.
There is space at floor level in the theatre for wheelchair users.
Seating is usually unreserved for our events. If you and your group require seating reservations, please do let us know by emailing us at events@ri.ac.uk, and we'll be more than happy to help.
Carers can receive a free ticket to an event by emailing events@ri.ac.uk.
Our theatre is equipped with an Audio Induction Loop. 
Covid guidelines
Face masks are no longer mandatory and wearing one in our Theatre and at other Ri events is at your discretion, however please do not attend the Ri if you are displaying Covid symptoms or, if you have tested, the result remains positive. Thank you for respecting other people and their choices, and for helping us keep all of our visitors and staff safe and well.
Event terms and conditions
Booking conditions
Public events
Livestream events
Holiday workshops
Attending Ri events
Events that supersede these terms and conditions