Plasma is one of the four fundamental states of matter, and the most abundant form of ordinary matter in the universe. It is mostly associated with stars, including the sun. 
As plasma physics research progresses, so does our understanding of plasma and its potential applications in society. Join Alex Schekochihin, the John Dawson Award for Excellence in Plasma Physics Research Recipient of 2019, in this talk which uncovers the exciting world of plasma physics.
Event type
This is a theatre event, where the speaker and audience are together in our Theatre.
This event will not be livestreamed.
About The Speaker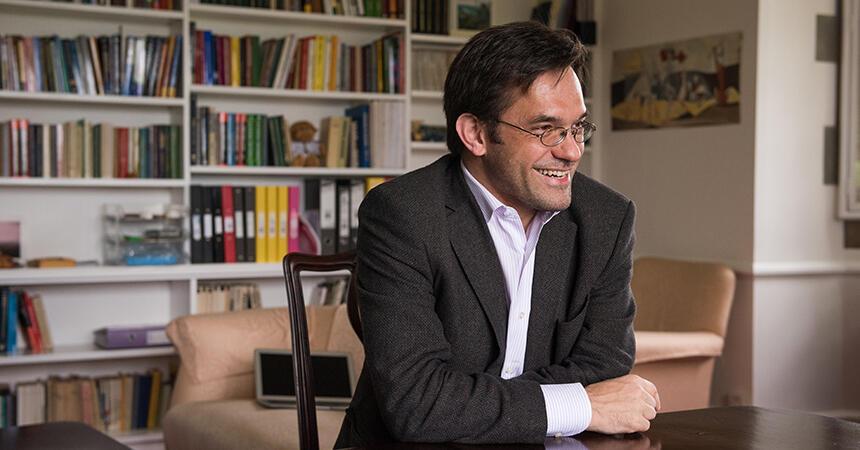 Alex Schekochihin studied at the Moscow "Phystech" (BSc in Applied Mathematics and Physics 1995) and at Princeton (Ph.D. in Astrophysical Sciences 2001). After postdoctoral stints at UCLA, Imperial College, and Cambridge, he returned to Imperial as a faculty member in 2006. In 2008, he moved to Oxford, where he is now Professor of Theoretical Physics and Fellow of Merton College. He is a Fellow of the APS and has held Visiting Professorships at the Isaac Newton Institute (Cambridge), Université Pierre et Marie Curie (Paris VI), and the Niels Bohr International Academy (Copenhagen). In 2019, he was awarded (by the Institute of Physics) the Cecilia Payne–Gaposchkin Medal for distinguished contributions to plasma, solar or space physics. 
Accessibility
The Theatre is on the first floor and there is step-free access from the street via lift.
The closest underground station is Green Park, which is step-free.
There is space at floor level in the theatre for wheelchair users.
Seating is usually unreserved for our events. If you and your group require seating reservations, please do let us know by emailing us at events@ri.ac.uk, and we'll be more than happy to help.
Carers can receive a free ticket to an event by emailing events@ri.ac.uk.
Our theatre is equipped with an Audio Induction Loop. 
Covid guidelines
In line with government guidance, face masks are no longer mandatory. But while Covid-19 cases remain high, we recommend that face coverings are worn in our Theatre and at Ri events. Please also continue to observe other Covid-secure measures, such as maintaining a social distance where possible.
Please do not attend the Ri if you are displaying Covid-symptoms and/or are still returning a positive test.
Thank you for respecting other people and their choices, and for helping us keep all of our visitors and staff well.
Event terms and conditions
Booking conditions
Public events
Holiday workshops
Attending Ri events
Events that supersede these terms and conditions