Rewilding is a radical new approach to wildlife conservation, seeking to restore entire ecosystems.
Join wildlife journalist Millie Kerr as she explores the return of jaguars to an Argentinian national park, the first-ever pangolin reintroduction project in South Africa, and the giant tortoises that are aiding the recovery of ecosystems throughout the Galápagos Islands.
In this talk, discover stories of the spectrum of conservation options from around the world, and the bands of determined conservationists fighting for a better future.
Copies of Millie's latest book, Wilder: How Rewilding is Transforming Conservation and Changing the World, will be available to purchase at the end of the talk. 
Event type
This is a theatre event, where the speaker and audience are together in our Theatre.
This event will not be livestreamed.
By booking to attend events at the Royal Institution, you confirm that you have read and accept the Ri's event terms and conditions. You also agree to abide by our code of conduct, and help to create a great experience for yourself and your fellow participants. 
About Millie Kerr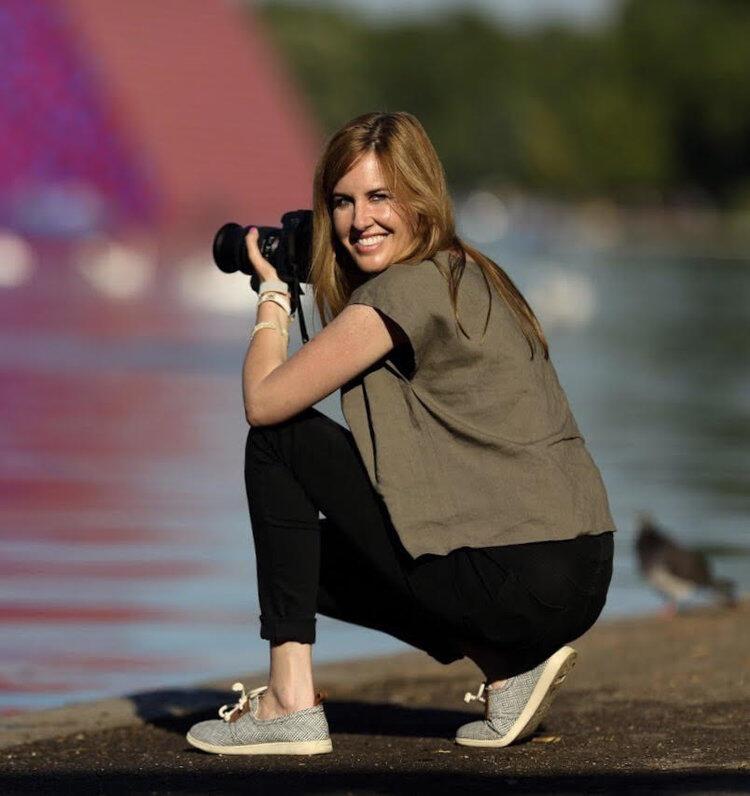 Millie Kerr is a lawyer-turned-writer, focusing on wildlife conservation. After time in legal practice, Millie decided to instead pursue her passions of storytelling, travel, and wildlife conservation, and for the last ten years, she has worked as a freelance journalist and conservation communicator.
Millie's creative essays and reported articles have appeared in dozens of American and British publications, including The Economist, the Guardian, National Geographic, New York Times, Popular Science, and Wall Street Journal. Millie has also worked for Panthera and the Wildlife Conservation Society; and has been retained by African Parks, Elephant Family, and Fauna & Flora International as an external consultant. She is a skilled wildlife photographer and has won several awards for her images.
A Royal Geographical Society fellow, Millie holds a B.A. in history from Wake Forest University, a JD in law from The University of Texas, and an MPhil in conservation leadership from the University of Cambridge, where she wrote her dissertation on conservation storytelling while collaborating with the Cambridge Conservation Initiative's arts, science and conservation programme. A native of San Antonio, Texas, Millie is based in London, where she has lived on/off since 2001.
Timing
Doors to the theatre will open at 6.30pm. The event will begin at 7.00pm.
Covid guidelines
In line with government guidance, face masks are no longer mandatory and wearing one in our Theatre and at Ri events is at your discretion. Please do continue to observe other Covid-secure measures, such as maintaining a social distance, wherever possible.
Please do not attend the Ri if you are displaying Covid-symptoms and/or are still returning a positive test.
Thank you for respecting other people and their choices, and for helping us keep all of our visitors and staff safe and well.
Accessibility
The Theatre is on the first floor and there is step-free access from the street via lift.
The closest underground station is Green Park, which is step-free.
There is space at floor level in the theatre for wheelchair users.
Seating is usually unreserved for our events. If you and your group require seating reservations, please do let us know by emailing us at events@ri.ac.uk, and we'll be more than happy to help.
Carers can receive a free ticket to an event by emailing events@ri.ac.uk.
Our theatre is equipped with an Audio Induction Loop. 
Event terms and conditions
Booking conditions
Public events
Holiday workshops
Attending Ri events
Events that supersede these terms and conditions
The Royal Institution is part of the Amazon Affiliate Programme, and book links on this page may be affiliate links.
It won't cost you any extra, but as an Amazon Affiliate, the Ri will earn a small commission from qualifying purchases.
All proceeds from our affiliate links help support the charitable work of the Ri.
Are you a patron of the Ri?
As a patron you are offered a number of complimentary tickets, please get in touch with your patron manager to discuss this.