In 2024 the European Space Agency will launch a mission 'JUICE' to explore the icy moons of Jupiter. What does it aim to discover? Join space scientist David John Southwood to learn more about the mysterious frozen moons of Jupiter.
These Galilean moons have long held a fascination, but it was only in the 1990s that scientists realised quite how remarkable they were. Europa, Ganymede and Callisto all show some evidence of subsurface oceans of water, which could even be where life evolves.
Find out how our current knowledge of the moons developed, the various ideas for their exploration, and the political and technical ups and downs of planning the upcoming mission.
Event type
This is a theatre event where the speakers and audience are together in our Theatre.
This event will not be livestreamed.
By booking to attend events at the Royal Institution, you confirm that you have read and accept the Ri's event terms and conditions. You also agree to abide by our code of conduct, and help to create a great experience for yourself and your fellow participants. 
About David Southwood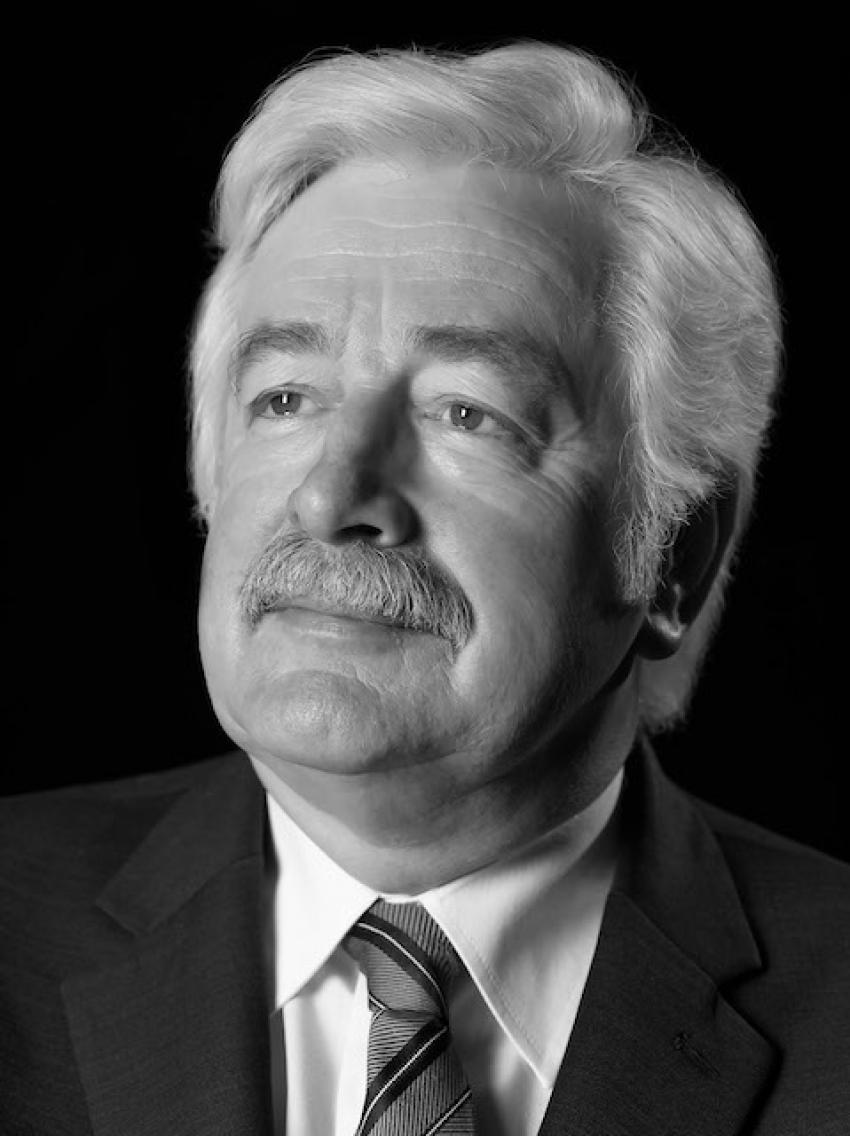 David John Southwood CBE is a British space scientist who holds the post of Senior Research Investigator at Imperial College London. He was the President of the Royal Astronomical Society from 2012–2014, and earlier served as the Director of Science and Robotic Exploration at the European Space Agency (2001–2011).
David's research interests have been in solar–terrestrial physics and planetary science, particularly magnetospheres. He built the magnetic field instrument for the Cassini Saturn orbiter.
Timing
Doors to the theatre will open at 6.30pm. The event will begin at 7.00pm.
Accessibility
The event will take place on the first floor and there is step-free access from the street via lift.
The closest underground station is Green Park, which is step-free.
There is space at floor level in the theatre for wheelchair users.
Seating is usually unreserved for our events. If you and your group require seating reservations, please do let us know by emailing us at events@ri.ac.uk, and we'll be more than happy to help.
Carers can receive a free ticket to an event by emailing events@ri.ac.uk.
Our theatre is equipped with an Audio Induction Loop. 
Covid guidelines
Face masks are no longer mandatory and wearing one in our Theatre and at other Ri events is at your discretion, however please do not attend the Ri if you are displaying Covid symptoms or, if you have tested, the result remains positive. Thank you for respecting other people and their choices, and for helping us keep all of our visitors and staff safe and well.
Event terms and conditions
Booking conditions
Public events
Livestream events
Holiday workshops
Attending Ri events
Events that supersede these terms and conditions