Everything from law enforcement to space exploration relies on code written by people. Throughout the history of coding, people have made choices and assumptions at the time that would turn out to have long-lasting, profound implications for society.
Join Torie Bosch as she brings together stories from many of today's leading technology experts to provide new perspectives on the code that shapes our lives and the human stories behind programming.
In this talk, discover the importance of code that has changed our lives and some outdated choices that reflect how society has changed.
Copies of Torie's latest book, '"You Are Not Expected to Understand This": How 26 Lines of Code Changed the World' will be available to purchase after the talk.
Event type
This is a theatre event for an adult audience, where the speakers and audience are together in our Theatre.
This event will not be livestreamed.
By booking to attend events at the Royal Institution, you confirm that you have read and accept the Ri's event terms and conditions. You also agree to abide by our code of conduct, and help to create a great experience for yourself and your fellow participants. 
About Torie Bosch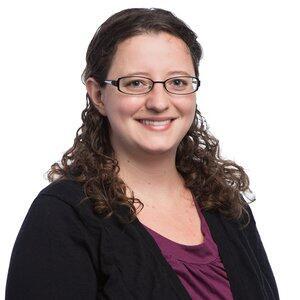 Torie Bosch works at the intersection of technology, culture and critique. In her role as the editor of Future Tense (a collaborative project of Slate magazine, New America, and Arizona State University), she explores the implications of new technologies for our current and future world. She is the editor of "You Are Not Expected to Understand This": How 26 Lines of Code Changed the World, in which leading technologists, historians, and journalists reveal the stories behind the computer coding that touches all aspects of life—for better or worse. She has written on subjects from religion and medicine to reality TV and boy bands, and recently launched a Slate-ASU project called State of Mind to host more nuanced coverage of mental health.
Timing
Doors to the theatre will open at 6.30pm. The event will begin at 7.00pm.
Accessibility
The event will take place on the first floor and there is step-free access from the street via lift.
The closest underground station is Green Park, which is step-free.
There is space at floor level in the theatre for wheelchair users.
Seating is usually unreserved for our events. If you and your group require seating reservations, please do let us know by emailing us at events@ri.ac.uk, and we'll be more than happy to help.
Carers can receive a free ticket to an event by emailing events@ri.ac.uk.
Our theatre is equipped with an Audio Induction Loop. 
Covid guidelines
In line with government guidance, face masks are no longer mandatory and wearing one in our Theatre and at Ri events is at your discretion. Please do continue to observe other Covid-secure measures, such as maintaining a social distance, wherever possible.
Please do not attend the Ri if you are displaying Covid-symptoms and/or are still returning a positive test.
Thank you for respecting other people and their choices, and for helping us keep all of our visitors and staff safe and well.
Event terms and conditions
Booking conditions
Public events
Livestream events
Holiday workshops
Attending Ri events
Events that supersede these terms and conditions
Are you a patron of the Ri?
As a patron you are offered a number of complimentary tickets, please get in touch with your patron manager to discuss this.