Are humans the only dreamers on Earth? Dreams provide an invaluable window into the cognitive and emotional lives of nonhuman animals, giving us access to a seemingly inaccessible realm of animal experience.
Join David Peña-Guzmán as he explores behavioural and neuroscientific research on animal sleep with philosophical theories of dreaming. From suggestions that many animals run 'reality simulations' while asleep to the profound implications for contemporary debates about animal cognition, ethics, and rights.
In this talk, discover a convincing case for animals as conscious beings and examine the thorny scientific, philosophical, and ethical questions it raises.
Event type
This is a livestream event where the speaker and audience come together online. 
About David Peña-Guzmán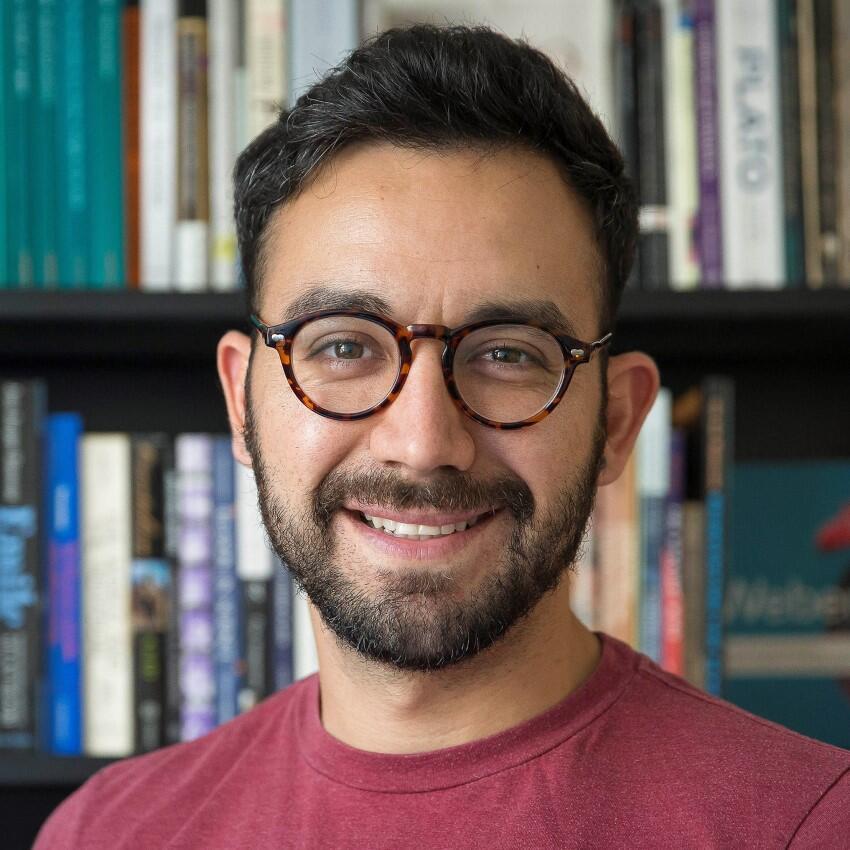 David M. Peña-Guzmán received his PhD in Philosophy from Emory University in 2015. His dissertation, 'The Rational Turn in Continental Philosophy: Bachelard, Canguilhem, Foucault,' is an interrogation of the school of historical epistemology that appeared in France sometime between the 1920s and the 1950s.
David works on historical epistemology, animal studies, phenomenology, feminist theory, bioethics, and critical social theory. His work has appeared in journals such as 'Foucault Studies', 'The Journal of French and Francophone Philosophy', and 'Hypatia'. Before joining the faculty at San Francisco State University in 2017, Dr Peña-Guzmán was a postdoc at The Centre for Evolutionary Ecology and Ethical Conservation (CEEEC) in Ontario, Canada and at the Johns Hopkins Berman Institute of Bioethics in Baltimore, MD. 
David's latest book, When Animals Dream: The Hidden World of Animal Consciousness, is available from Amazon and all good bookstores.
Timing
The live stream will go live at 6.55pm, and the introduction will begin at 7.00pm. If you register but miss the live stream, the video will be available to you via the same link for up to a week after the event date.
Event terms and conditions
Booking conditions
Public events
Holiday workshops
Attending Ri events
Events that supersede these terms and conditions
The Royal Institution is part of the Amazon Affiliate Programme, and book links on this page may be affiliate links.
It won't cost you any extra, but as an Amazon Affiliate, the Ri will earn a small commission from qualifying purchases.
All proceeds from our affiliate links help support the charitable work of the Ri.
Are you a patron of the Ri?
As a patron you are offered a number of complimentary tickets, please get in touch with your patron manager to discuss this.