The geometry of chaos can explain our uncertain world, from weather and pandemics to quantum physics and free will.
Join Tim Palmer as he explores how the geometry of chaos provides the means to predict the world around us and provides new insights into some of the most astonishing aspects of our universe and ourselves.
In this talk, discover how the beautiful and profound fractal structures that lie at the heart of much of modern mathematics unify seemingly unconnected topics.
Copies of Tim's latest book, 'The Primacy of Doubt' will be available to purchase after the talk.
Event type
This is a theatre event for an adult audience, where the speakers and audience are together in our Theatre.
This event will not be livestreamed.
By booking to attend events at the Royal Institution, you confirm that you have read and accept the Ri's event terms and conditions. You also agree to abide by our code of conduct, and help to create a great experience for yourself and your fellow participants. 
About Tim Palmer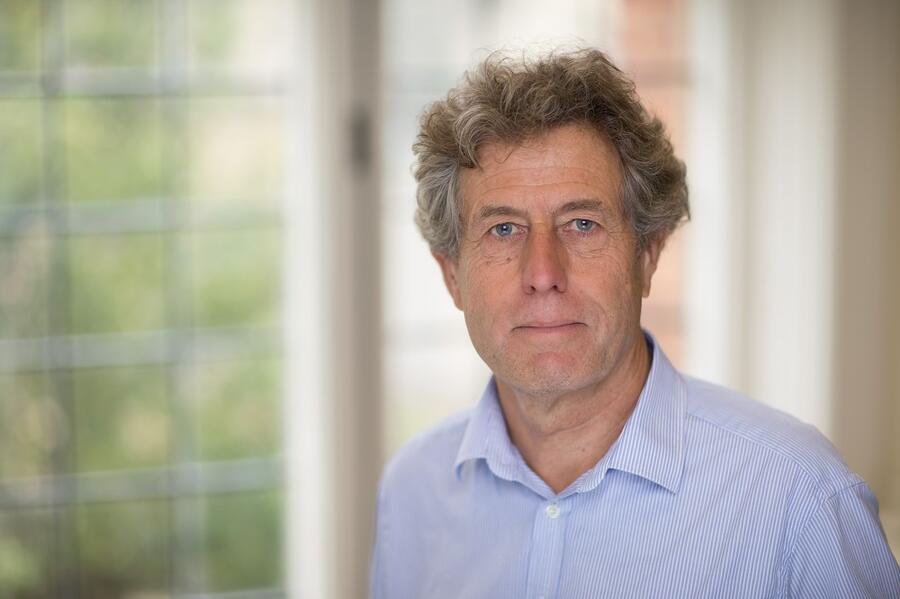 Tim Palmer is a Royal Society Research Professor in the Department of Physics at the University of Oxford. Following a PhD in general relativity theory, he spent much of his career working on the predictability and dynamics of weather and climate, developing probabilistic ensemble prediction systems across a range of weather and climate timescales. He also researches the foundations of quantum physics, in addition to applications of quantum and imprecise computing. He is a Fellow of the Royal Society and an International Member of the US National Academy of Sciences. Amongst other awards, he has won the Institute of Physics Dirac Gold Medal, and the top medals of the American and European Meteorological Societies.
Timing
Doors to the theatre will open at 6.30pm. The event will begin at 7.00pm.
Accessibility
The event will take place on the first floor and there is step-free access from the street via lift.
The closest underground station is Green Park, which is step-free.
There is space at floor level in the theatre for wheelchair users.
Seating is usually unreserved for our events. If you and your group require seating reservations, please do let us know by emailing us at events@ri.ac.uk, and we'll be more than happy to help.
Carers can receive a free ticket to an event by emailing events@ri.ac.uk.
Our theatre is equipped with an Audio Induction Loop. 
Covid guidelines
In line with government guidance, face masks are no longer mandatory and wearing one in our Theatre and at Ri events is at your discretion. Please do continue to observe other Covid-secure measures, such as maintaining a social distance, wherever possible.
Please do not attend the Ri if you are displaying Covid-symptoms and/or are still returning a positive test.
Thank you for respecting other people and their choices, and for helping us keep all of our visitors and staff safe and well.
Event terms and conditions
Booking conditions
Public events
Livestream events
Holiday workshops
Attending Ri events
Events that supersede these terms and conditions
The Royal Institution is part of the Amazon Affiliate Programme, and book links on this page may be affiliate links.
It won't cost you any extra, but as an Amazon Affiliate, the Ri will earn a small commission from qualifying purchases.
All proceeds from our affiliate links help support the charitable work of the Ri.