Join us for a fascinating lecture on NPL's exploration of quantum sensors to enable precision measurements of gravity, inertial forces, and magnetic fields.
Discover how atomic magnetometry is used to monitor the spin of atoms in external magnetic fields and how NPL is supporting the development of portable magnetometers for instance for non-destructive imaging of structural defects. Learn about atom interferometry and how it is being used to measure gravity, linear accelerations, and rotations.
Find out about NPL's leading-edge research in this area, including their work on the measurement behind gravity gradiometers and absolute gravimeters based on a double rubidium atomic fountain, which has advantages over classical devices.
Take advantage of this opportunity to delve into the exciting world of quantum sensors and their applications in precision measurement.
Event type
This is a theatre event for an adult audience, where the speakers and audience are together in our Theatre.
By booking to attend events at the Royal Institution, you confirm that you have read and accept the Ri's event terms and conditions. You also agree to abide by our code of conduct, and help to create a great experience for yourself and your fellow participants. 
About the speaker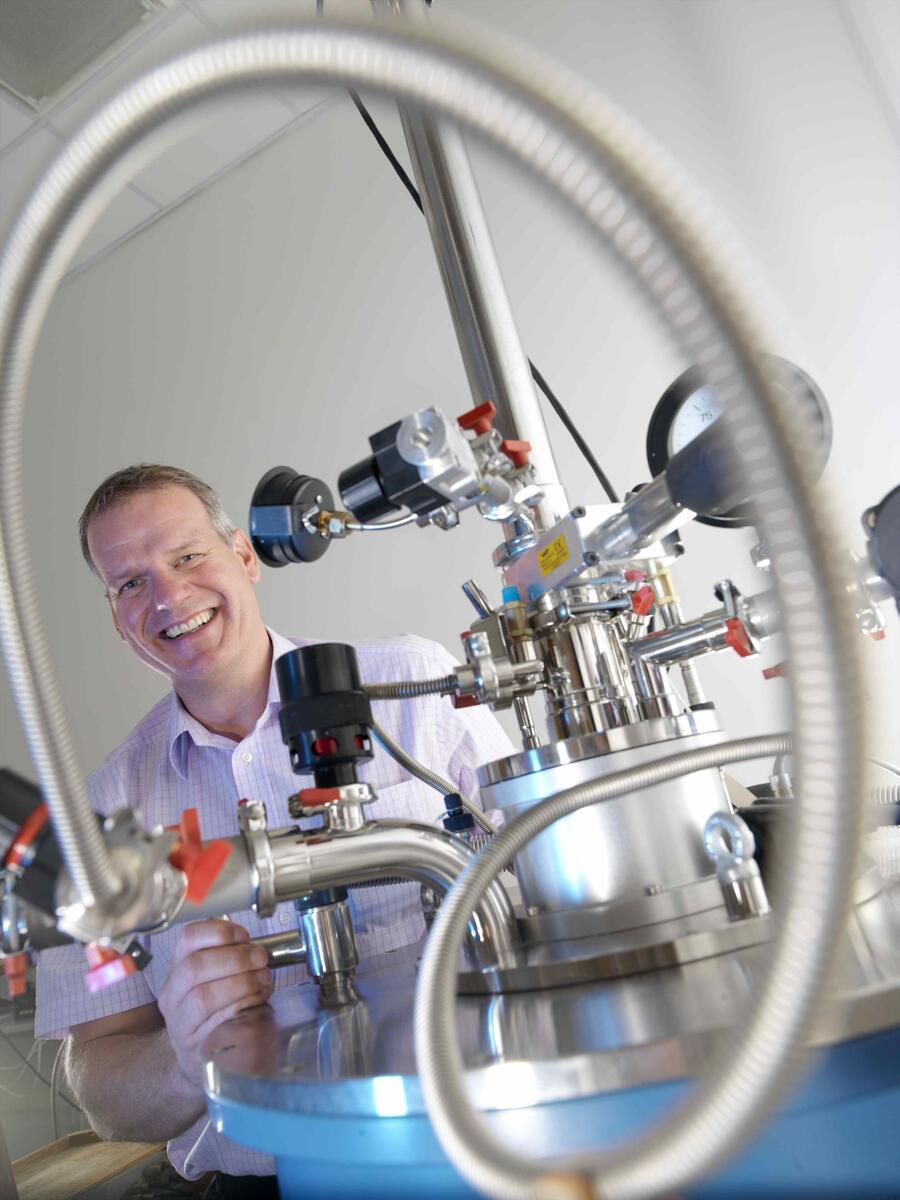 Prof Jan-Theodoor (JT) Janssen FREng FinstP FIET is the Chief Scientist at NPL and a member of the executive team. JT joined NPL in 1998 and is distinguished for the application of quantum technologies and an NPL Fellow in Quantum Electrical Metrology. His research involves a wide range of topics in solid-state physics applied to metrology applications. JT launched the National Graphene Metrology Centre (NGMC), the role of which is to develop metrology and standardisation for the nascent graphene industry. He is also a Scientific Co-Director of the Quantum Metrology Institute (QMI), which covers all of NPL's leading-edge quantum science and metrology research and provides the expertise and facilities needed for academia and industry to test, validate, and ultimately commercialise new quantum research and technologies. 
Since 2017, JT has been a member of the NPL Executive team, first as the Research Director, and now as the Chief Scientist. In this role he is responsible for the external scientific engagements with academia and other government organisations and recently also our international activities. He responsible for the Science & Technology Advisory Council (STAC) and Post Graduate Institute (PGI) which NPL jointly runs with the Universities of Strathclyde and Surrey. Internally, he is responsible for the quality and benchmarking of the research outputs of the laboratory and its knowledge management. JT is also the UK delegate for EURAMET the European Association of National Metrology Institutes. JT is the executive sponsor for NPL's Juno committee, which aims to address gender equality in physics and to encourage better practice for all staff and sponsor of the disability working group. JT is passionate about diversity and inclusion at the laboratory and in STEM more generally. 
JT is a Chartered Physicist and Chartered Engineer and a Fellow of NPL, the Institute of Physics (IOP) and the Institute of Engineering and Technology (IET). He is also the NPL Head of Science and Engineering Profession for the Government Science and Engineering Profession (GSE) and a visiting professor at the University of Lancaster. He is the UK representative on EURAMET (European Metrology Organisation) and a member of its Board of Directors. In 2021 JT was elected a Fellow of the Royal Academy of Engineering. 
Timing
Doors to the theatre will open at 6.30pm. The event will begin at 7.00pm.
Accessibility
The event will take place on the first floor and there is step-free access from the street via lift.
The closest underground station is Green Park, which is step-free.
There is space at floor level in the theatre for wheelchair users.
Seating is usually unreserved for our events. If you and your group require seating reservations, please do let us know by emailing us at events@ri.ac.uk, and we'll be more than happy to help.
Carers can receive a free ticket to an event by emailing events@ri.ac.uk.
Our theatre is equipped with an Audio Induction Loop. 
Covid guidelines
Face masks are no longer mandatory and wearing one in our Theatre and at other Ri events is at your discretion, however please do not attend the Ri if you are displaying Covid symptoms or, if you have tested, the result remains positive. Thank you for respecting other people and their choices, and for helping us keep all of our visitors and staff safe and well.
Event terms and conditions
Booking conditions
Public events
Livestream events
Holiday workshops
Attending Ri events
Events that supersede these terms and conditions
The Royal Institution is part of the Amazon Affiliate Programme, and book links on this page may be affiliate links.
It won't cost you any extra, but as an Amazon Affiliate, the Ri will earn a small commission from qualifying purchases.
All proceeds from our affiliate links help support the charitable work of the Ri.
Are you a patron of the Ri?
As a patron you are offered a number of complimentary tickets, please get in touch with your patron manager to discuss this.