From fake news to conspiracy theories, from pandemics to politics, misinformation may be the defining problem of our era. Like a virus, misinformation infects our minds - altering our beliefs and replicating at astonishing rates. Once the virus takes hold, our primary strategies of fact-checking and debunking are an insufficient cure.
Join social psychologist Sander van der Linden to learn how to inoculate yourself and others against the spread of misinformation, discern fact from fiction and push back against methods of mass persuasion. Sander will explore the psychology of conspiratorial thinking and highlight inventive ways scientists have developed to tackle this growing issue.
Copies of Sander's latest book 'Foolproof: Why We Fall for Misinformation and How to Build Immunity' will be available to purchase after the talk. 
This event is particularly suitable for ages 13+. As with all our family theatre talks, this event is designed to be enjoyed by adults and children together. All young people under the age of 13 need to be accompanied by a paying adult and those aged 4 and above need a ticket to attend.
Event type
This is a theatre event for an adult audience, where the speakers and audience are together in our Theatre.
This event will not be livestreamed.
By booking to attend events at the Royal Institution, you confirm that you have read and accept the Ri's event terms and conditions. You also agree to abide by our code of conduct, and help to create a great experience for yourself and your fellow participants. 
Timing
The doors will open at approximately 1.30pm, with a prompt start at 2.00pm.
Latecomers will be admitted into the gallery.
About Sander van der Linden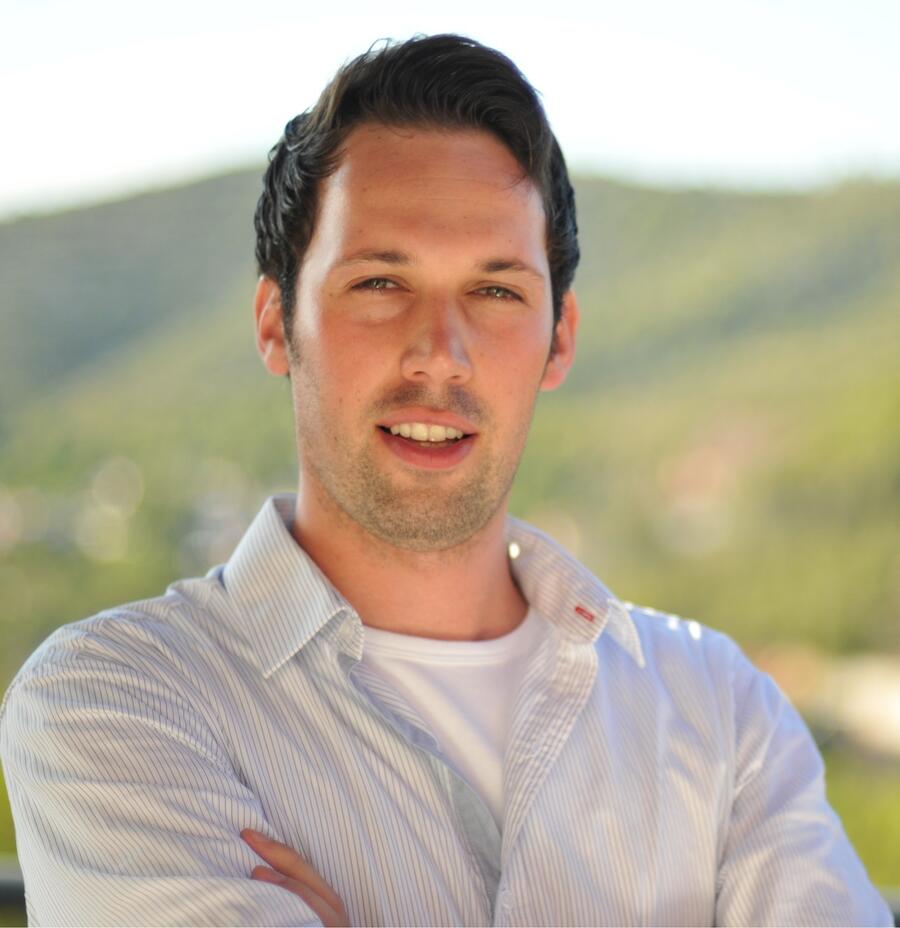 Sander van der Linden is Professor of Social Psychology in Society in the Department of Psychology at the University of Cambridge and Director of the Cambridge Social Decision-Making Lab. Before coming to Cambridge, he held posts at Princeton and Yale University. His research interests center around the psychology of human judgment and decision-making. In particular, he is interested in the social influence and persuasion process and how people are influenced by (mis)information. He is also interested in the study of fake news, media effects, social networks, and belief systems (e.g., conspiracy theories). His research spans from social psychology to cognitive science using a variety of techniques, from virtual reality to survey and lab studies to computational social science and large-scale (online) interventions.
His research is regularly featured in the popular media, including outlets such as the New York Times, Rolling Stone, the BBC, CNN, The Economist, NPR, the Washington Post and Time Magazine as well as TV, including BBC Newsnight, BBC World, the Today Show, CBS Inside Edition, and NBC Nightly News.
Covid guidelines
In line with government guidance, face masks are no longer mandatory and wearing one in our Theatre and at Ri events is at your discretion. Please do continue to observe other Covid-secure measures, such as maintaining a social distance, wherever possible.
Please do not attend the Ri if you are displaying Covid-symptoms and/or are still returning a positive test.
Thank you for respecting other people and their choices, and for helping us keep all of our visitors and staff safe and well.
Accessibility
The event will take place on the first floor and there is step-free access from the street via lift.
The closest underground station is Green Park, which is step-free.
There is space at floor level in the theatre for wheelchair users.
Seating is usually unreserved for our events. If you and your group require seating reservations, please do let us know by emailing us at events@ri.ac.uk, and we'll be more than happy to help.
Carers can receive a free ticket to an event by emailing events@ri.ac.uk.
Our theatre is equipped with an Audio Induction Loop. 
Event terms and conditions
Booking conditions
Public events
Livestream events
Holiday workshops
Attending Ri events
Events that supersede these terms and conditions