Astronomers are like time travellers. They scan the night sky for the outermost galaxies that first came into being when our universe was a mere fraction of its present age.
Join Richard Ellis as he discusses his spectacular discoveries made in modern cosmology over his forty-year career.
In this talk, discover how a pioneering generation of scientists can now witness the time when starlight first bathed the cosmos and galaxies emerged from darkness.
Copies of Richard's latest book, 'When Galaxies Were Born: The Quest for Cosmic Dawn' will be available to purchase after the talk.
Event type
This is a theatre event for an adult audience, where the speakers and audience are together in our Theatre.
This event will not be livestreamed.
By booking to attend events at the Royal Institution, you confirm that you have read and accept the Ri's event terms and conditions. You also agree to abide by our code of conduct, and help to create a great experience for yourself and your fellow participants. 
About Richard Ellis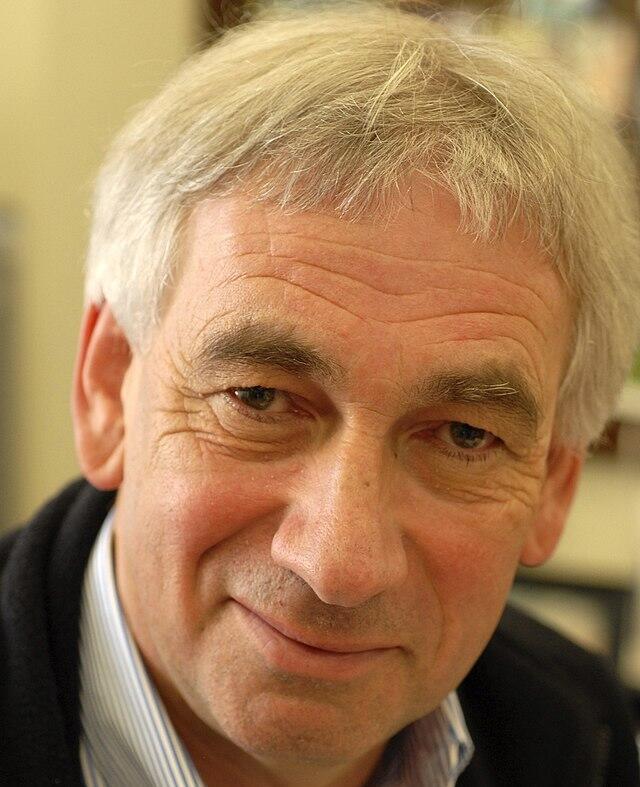 Richard Ellis is Professor of Astrophysics at UCL. During his career his research has moved from detailed studies of nearby stars, topics in Galactic structure and nearby galaxies to broader questions relating to the large scale structure of the Universe and its contents, and the formation and evolution of galaxies. His recent work addresses the origin of the earliest galaxies and understanding their role in cosmic reionisation.
His programmes are primarily observational exploiting ESO's Very Large Telescope, the twin Keck telescopes and the Atacama Large Millimetre Array (ALMA). He remains enthusiastic about the use of new instruments and observational opportunities when they further the progress that can be made in these areas. He is co-scientific lead for the Prime Focus Spectrograph, a highly- multiplexed instrument for the Subaru 8 metre telescope in Hawaii, and looking forward to the progress of the NASA James Webb Space Telescope.
Timing
Doors to the theatre will open at 6.30pm. The event will begin at 7.00pm.
Accessibility
The event will take place on the first floor and there is step-free access from the street via lift.
The closest underground station is Green Park, which is step-free.
There is space at floor level in the theatre for wheelchair users.
Seating is usually unreserved for our events. If you and your group require seating reservations, please do let us know by emailing us at events@ri.ac.uk, and we'll be more than happy to help.
Carers can receive a free ticket to an event by emailing events@ri.ac.uk.
Our theatre is equipped with an Audio Induction Loop. 
Covid guidelines
In line with government guidance, face masks are no longer mandatory and wearing one in our Theatre and at Ri events is at your discretion. Please do continue to observe other Covid-secure measures, such as maintaining a social distance, wherever possible.
Please do not attend the Ri if you are displaying Covid-symptoms and/or are still returning a positive test.
Thank you for respecting other people and their choices, and for helping us keep all of our visitors and staff safe and well.
Event terms and conditions
Booking conditions
Public events
Livestream events
Holiday workshops
Attending Ri events
Events that supersede these terms and conditions