The discovery of DNA, and indeed the ability for scientists to read the genetic code of organisms, live or dead, has caused a revolution in modern science. The applications of this runs the gamut from allowing researchers to hunt for genes associated with disease, to forensic applications, through to helping with animal and plant conservation. Turi King is an expert geneticist who has excelled furthering this research using an interdisciplinary approach, combining the field of genetics with history, archaeology, anthropology, and forensics.
Amongst Professor Kings notable projects include the use of DNA analysis to trace the origins of British surnames; the exploration of genetic legacy of the Vikings in the British Isles through a combination of genetic surveys of modern populations and historical records, such Henry VIII's tax rolls, and the exhumation and identification of King Richard III of England, an achievement cited as one the biggest forensic DNA cases in history.
Starting in March 2021, Professor King co-presented BBC Two show DNA Family Secrets alongside Stacey Dooley. Each episode follows three people – two of these trying to find out about their family history or ancestry, and another who is seeking to find answers about a genetic disease in the family. Dooley and Professor King work with a large team of genealogists, social workers, and doctors to reveal unknown ancestry, find missing relatives and detect genetic disease before it's too late. They are currently in production of the third series.
In this discourse, Professor King will chart the rise in the use of DNA in genealogy and forensics for everything from tracing long lost family members to catching criminals. Her examples will include the first immigration case through to - of course - identifying the bones of King Richard III.
Event type
This is a Theatre and livestreamed event, where the speaker and audience in our Theatre are joined by an online audience. You will have priority access to the recorded video for two weeks after the event has taken place.
Tickets to attend in person or to watch the livestream are both available from this page.
For more information on livestreams, see the information below, or visit our FAQs page. Please use the event link you have been provided with.  
By booking to attend events at the Royal Institution, you confirm that you have read and accept the Ri's event terms and conditions. You also agree to abide by our code of conduct, and help to create a great experience for yourself and your fellow participants. 
About Turi King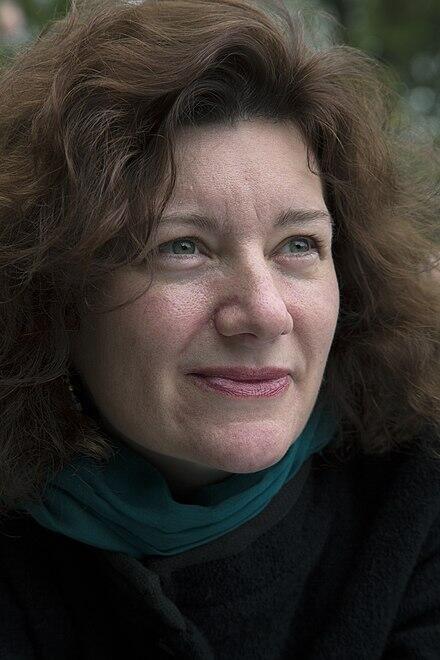 Turi started her career in archaeology, first in Canada and later reading for a degree in Archaeology and Anthropology at the University of Cambridge. Graduating with a BA(Hons), she then went to study at the world-famous Genetics Department at the University of Leicester on a scholarship, to read for an MSc in Molecular Genetics.
She went on to study for a PhD in Molecular Genetics on genetic genealogy. Her award-winning PhD examined the relationship between the Y chromosome and British surnames combining forensic DNA techniques with history and genealogy, the first large scale study of its kind. Professor Sir Alec Jeffreys,who invented DNA fingerprinting, was one of her PhD advisors. Named as one of the world's 'rockstar genealogists', her work since has covered not only family history but the use of genetic genealogy in forensics and historical cases.
She is working on a number of forensic/ancient cold cases including King Richard III, Robert the Bruce and others. She has been conducting genetic genealogical research for over 20 years. For some projects she is under a confidentiality agreement and unable to speak about them but is happy to talk about cases for which she is not under a CDA.
Professor Turi King is currently featuring in BBC 2/Minnow Films DNA Family Secrets.
Turi is also Professor of Public Engagement and Genetics at the University of Leicester, and carries out a great deal of media and television work, as well as public speaking. She is an Honorary Fellow of the British Science Association, a Fellow of the Society of Biology, a Fellow of the Society of Antiquaries of London, an Affiliate Member of the Chartered Society of Forensic Sciences and a Member of the International Society of Forensic Geneticists.
Timing
Doors to the Theatre will open at about 6.50pm.
We try and have all attendees must be seated in the Theatre by 7.25pm. The Discourse will start at 7.30pm.
A Pay Bar will be available from 6.00pm. It will open again after the talk, until 9.30pm.
More about Discourses
Discourses are one of the Ri's oldest and most prestigious series of talks. Since 1825, audiences in the theatre have witnessed countless mind-expanding moments, including the first public liquefaction of air by James Dewar, the announcement of the electron by JJ Thomson and over 100 lectures by Michael Faraday. In more recent times, we have had Nobel laureates, Fields medal winners, scientists, authors and artists – all from the cutting-edge of their field. Discourses are an opportunity for the best and brightest to share their work with the world.
Steeped in nearly two centuries of tradition, a Discourse is more than just a lecture. To keep the focus on the topic, presenters begin sharply at 7:30pm without introduction and we lock the speaker into a room ten minutes ahead of the start (legend has it that a speaker once tried to escape!). Some of our guests dress smartly for our Discourse events to add to this sense of occasion.
Find out more about the history of the Friday Evening Discourses on our blog.
Accessibility
The event will take place on the first floor and there is step-free access from the street via lift.
The closest underground station is Green Park, which is step-free.
There is space at floor level in the theatre for wheelchair users.
Seating is usually unreserved for our events. If you and your group require seating reservations, please do let us know by emailing us at events@ri.ac.uk, and we'll be more than happy to help.
Carers can receive a free ticket to an event by emailing events@ri.ac.uk.
Our theatre is equipped with an Audio Induction Loop. 
Covid guidelines
In line with government guidance, face masks are no longer mandatory and wearing one in our Theatre and at Ri events is at your discretion. Please do continue to observe other Covid-secure measures, such as maintaining a social distance, wherever possible.
Please do not attend the Ri if you are displaying Covid-symptoms and/or are still returning a positive test.
Thank you for respecting other people and their choices, and for helping us keep all of our visitors and staff safe and well.
Event terms and conditions
Booking conditions
Public events
Livestream events
Holiday workshops
Attending Ri events
Events that supersede these terms and conditions