Parasites are the most abundant form of life on Earth. They come in all shapes and sizes and inhabit every free-living organism.
Join Scott Gardner and Gabor Racz as they explore how parasites survive and evolve in changing environments and their influence in providing stability to ecosystems.
In this talk, discover how, through parasites, biologists can weave together a global knowledge of the past to predict the challenges we will face in the future.
Copies of 'Parasites: The inside story' are available to order now.
Event type
This is a livestream event where the speaker and audience come together online. 
You will have priority access to the recorded video for two weeks after the event has taken place.
For more information on livestreams, see the information below, or visit our FAQs page. Please use the event link you have been provided with.  
By booking to attend events at the Royal Institution, you confirm that you have read and accept the Ri's event terms and conditions. You also agree to abide by our code of conduct, and help to create a great experience for yourself and your fellow participants. 
About Scott Gardner
Scott L Gardner is curator of parasites in the H. W. Manter Laboratory of Parasitology at the University of Nebraska State Museum and professor of biological sciences at the University of Nebraska–Lincoln. 
About Gabor Racz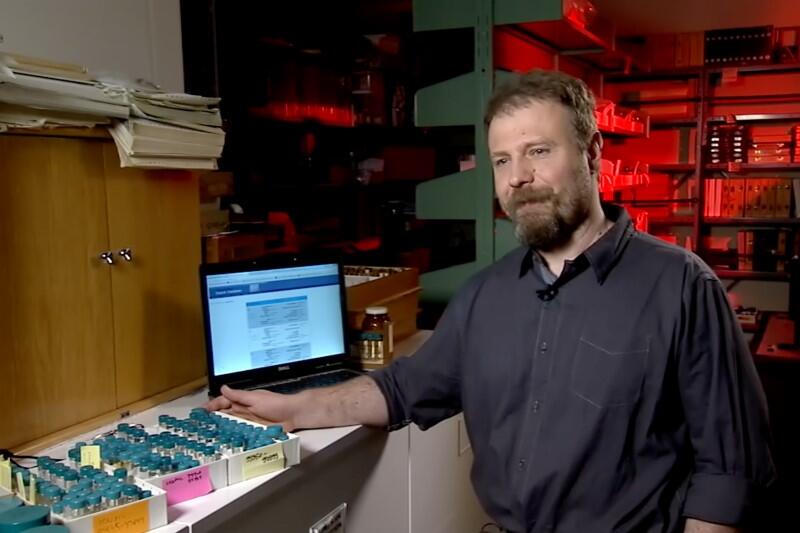 Gabor Racz is a parasitologist and collection manager in the H. W. Manter Laboratory at the University of Nebraska State Museum. 
Timing for the livestream
The live stream will go live at 6.55pm, and the introduction will begin at 7.00pm. If you register but miss the live stream, the video will be available to you via the same link for two weeks after the event date.
Event terms and conditions
Booking conditions
Public events
Livestream events
Holiday workshops
Attending Ri events
Events that supersede these terms and conditions