Embark on an extraordinary journey with beloved physicist Carlo Rovelli as he delves into the enigmatic depths of a black hole. Step beyond its event horizon and descend into the infinite abyss, where geometry folds and equations tighten around us. Witness the remnants of a star, dense and distant, as we plummet further into the unknown. And at last, behold the birth of a white hole, where time and space cease to exist.
In this October Discourse Carlo will unveil the mysteries of these cosmic phenomena and share the ongoing adventure of his explorations of astrophysics, with a touch of magic and sense of wonder along the way.
Renowned for his groundbreaking research in quantum gravity and his contributions to loop quantum gravity, a theoretical framework that seeks to reconcile general relativity and quantum mechanics, Carlo will unveil the uncertainty and exhilaration of venturing into uncharted territory.
Carlo has authored several highly influential scientific papers on loop quantum gravity, and has written several popular books that bring his research to the wider public. His book "Seven Brief Lessons on Physics" became an international bestseller, introducing readers to key concepts of modern physics.
So, don't miss this rare opportunity to spend a special evening with a scientific legend of our age, and to glimpse the edges of scientific understanding, witnessing the extraordinary life of a white hole.
Join us for a rare opportunity to glimpse the edges of scientific understanding and witness the extraordinary life of a white hole.
Copies of Carlo's latest book 'White Holes: Inside the Horizon' is available to purchase after the event.
Event type
This is a theatre event for an adult audience, where the speakers and audience are together in our Theatre.
By booking to attend events at the Royal Institution, you confirm that you have read and accept the Ri's event terms and conditions. You also agree to abide by our code of conduct, and help to create a great experience for yourself and your fellow participants. 
About Carlo Rovelli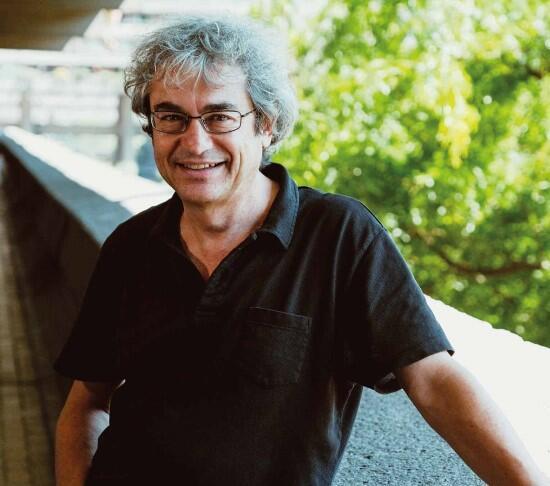 Carlo Rovelli is an Italian theoretical physicist, philosopher and writer who has worked in Italy, the United States and, since 2000, in France. His research is focused mainly in the field of quantum gravity and is a founder of loop quantum gravity theory. Carlo is currently head of the quantum group at the Centre de Physique Theorique at Aix-Marseille University, a Distinguished Visiting Research Chair at the Perimeter Institute, and core member of the Rotman Institute of Philosophy of Western University. As a writer, Carlo became a household name after the success of his books 'Seven Brief Lessons on Physics' and 'Reality is Not What It Seems'.
Timing
Doors to the Theatre will open at about 6.50pm.
We try and have all attendees must be seated in the Theatre by 7.25pm. The Discourse will start at 7.30pm.
A Pay Bar will be available from 6.00pm. It will open again after the talk, until 9.30pm.
More about Discourses
Discourses are one of the Ri's oldest and most prestigious series of talks. Since 1825, audiences in the theatre have witnessed countless mind-expanding moments, including the first public liquefaction of air by James Dewar, the announcement of the electron by JJ Thomson and over 100 lectures by Michael Faraday. In more recent times, we have had Nobel laureates, Fields medal winners, scientists, authors and artists – all from the cutting-edge of their field. Discourses are an opportunity for the best and brightest to share their work with the world.
Steeped in nearly two centuries of tradition, a Discourse is more than just a lecture. To keep the focus on the topic, presenters begin sharply at 7:30pm without introduction and we lock the speaker into a room ten minutes ahead of the start (legend has it that a speaker once tried to escape!). Some of our guests dress smartly for our Discourse events to add to this sense of occasion.
Find out more about the history of the Friday Evening Discourses on our blog.
Accessibility
The event will take place on the first floor and there is step-free access from the street via lift.
The closest underground station is Green Park, which is step-free.
There is space at floor level in the theatre for wheelchair users.
Seating is usually unreserved for our events. If you and your group require seating reservations, please do let us know by emailing us at events@ri.ac.uk, and we'll be more than happy to help.
Carers can receive a free ticket to an event by emailing events@ri.ac.uk.
Our theatre is equipped with an Audio Induction Loop. 
Covid guidelines
Face masks are no longer mandatory and wearing one in our Theatre and at other Ri events is at your discretion, however please do not attend the Ri if you are displaying Covid symptoms or, if you have tested, the result remains positive. Thank you for respecting other people and their choices, and for helping us keep all of our visitors and staff safe and well.
Event terms and conditions
Booking conditions
Public events
Livestream events
Holiday workshops
Attending Ri events
Events that supersede these terms and conditions