Join renowned physicist and 2020 Ri Christmas Lecturer Helen Czerski, as she dives deep into the depths of the Earth's oceans and illuminates the engine that powers them all - the energy from sunlight.
Discover the rich diversity of life and movement in our oceans, from ancient navigators to permanent residents of the deep. Explore the vast currents, invisible ocean walls, and underwater waterfalls that shape our oceans' complex systems. Understanding the workings of the global ocean system is essential now that it is under significant threat, so we must put this knowledge to use in order to save our blue machine.
With her passion and expertise in marine science, Helen offers a thrilling and captivating account of our oceans' intricate workings and its significance to our future. Don't miss this opportunity to gain a deeper understanding of our oceans and their fundamental role in our world.
Copies of Helen's latest book 'Blue Machine: How the Ocean Shapes our World' are available to purchase after the talk.
Event type
This is a theatre event for an adult audience, where the speakers and audience are together in our Theatre.
This event will not be livestreamed.
By booking to attend events at the Royal Institution, you confirm that you have read and accept the Ri's event terms and conditions. You also agree to abide by our code of conduct, and help to create a great experience for yourself and your fellow participants. 
About Helen Czerski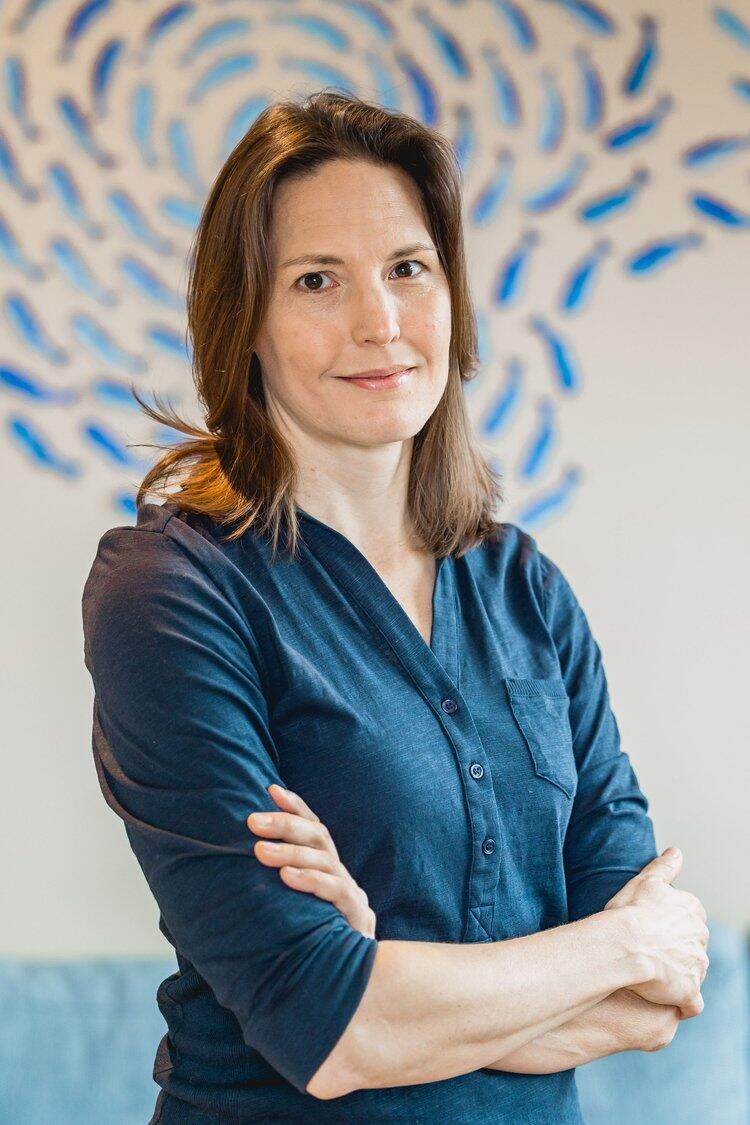 Helen Czerski is a former Christmas Lecturer, physicist and oceanographer with a passion for investigating the interesting things in life. Helen graduated from the University of Cambridge in 2001 with a first in Natural Sciences (Physics), and in 2006 with a PhD in experimental explosives physics.
In 2010, Helen returned to the UK after four years spent working in the USA at the Scripps Institution of Oceanography and URI's Graduate School of Oceanography. Her academic home now is the Department of Mechanical Engineering at University College London, where she studies the physics of breaking waves and bubbles at the ocean surface.
As a regular science presenter on the BBC for ten years, Helen has covered the physics of the natural world in BBC2 landmark documentaries, and of everyday life in a range of BBC4 documentaries. Helen is also a regular contributor to Horizon, and most recently she presented the BBC show 'Ocean Autopsy', examining the damage that humans have caused to the ocean and its habitants.
Timing
Doors to the theatre will open at 6.30pm. The event will begin at 7.00pm.
Accessibility
The event will take place on the first floor and there is step-free access from the street via lift.
The closest underground station is Green Park, which is step-free.
There is space at floor level in the theatre for wheelchair users.
Seating is usually unreserved for our events. If you and your group require seating reservations, please do let us know by emailing us at events@ri.ac.uk, and we'll be more than happy to help.
Carers can receive a free ticket to an event by emailing events@ri.ac.uk.
Our theatre is equipped with an Audio Induction Loop. 
Covid guidelines
In line with government guidance, face masks are no longer mandatory and wearing one in our Theatre and at Ri events is at your discretion. Please do continue to observe other Covid-secure measures, such as maintaining a social distance, wherever possible.
Please do not attend the Ri if you are displaying Covid-symptoms and/or are still returning a positive test.
Thank you for respecting other people and their choices, and for helping us keep all of our visitors and staff safe and well.
Event terms and conditions
Booking conditions
Public events
Livestream events
Holiday workshops
Attending Ri events
Events that supersede these terms and conditions
The Royal Institution is part of the Amazon Affiliate Programme, and book links on this page may be affiliate links.
It won't cost you any extra, but as an Amazon Affiliate, the Ri will earn a small commission from qualifying purchases.
All proceeds from our affiliate links help support the charitable work of the Ri.