Ada Lovelace Day Live is back! The annual 'science cabaret' returns with a fantastic line-up of women in science, technology, engineering and maths (STEM), who will share their experiences, insights and expertise, inspiring and empowering the next generation of women in STEM.
Hosted by comedian Helen Arney, the show will feature Jennifer Rohn, head of the Centre for Urological Biology, University College London, Azza Eltraify, senior software engineer at Ultracell Networks Ltd, Sophie Carr, mathematician, Bays Consulting Limited, Aarathi Prasad, writer, broadcaster, geneticist and Anjana Khatwa, Earth scientist and presenter, Antonia Pontiki, biomedical engineer at King's College London, and Rosie Curran Crawley, presenter at L'Oreal Young Scientist Centre. For full details of all our speakers and their talks, take a look at the Ada Lovelace Day website.
Now in its 15th year, Ada Lovelace Day Live is a global celebration, highlighting and honouring the achievements of women in STEM. It is named after Ada Lovelace, the world's first published computer programmer.
Whilst we celebrate in London, other groups will organise their own events around the world, raising awareness of women's accomplishments and inspiring girls to pursue careers in STEM, shaping a more inclusive future together.
Ada Lovelace Day would like to thank our host, the Royal Institution, and our media partner, Stylist, Redgate, The Information Lab's Data School and dxw, for their support this year. Find out more about them on the Ada Lovelace Day website.
Event type
This is a Theatre and livestreamed event, where the speaker and audience in our Theatre are joined by an online audience. You will have priority access to the recorded video for two weeks after the event has taken place.
Tickets to attend in person or to watch the livestream are both available from this page.
For more information on livestreams, see the information below, or visit our FAQs page. Please use the event link you have been provided with.  
By booking to attend events at the Royal Institution, you confirm that you have read and accept the Ri's event terms and conditions. You also agree to abide by our code of conduct, and help to create a great experience for yourself and your fellow participants. 
About Helen Arney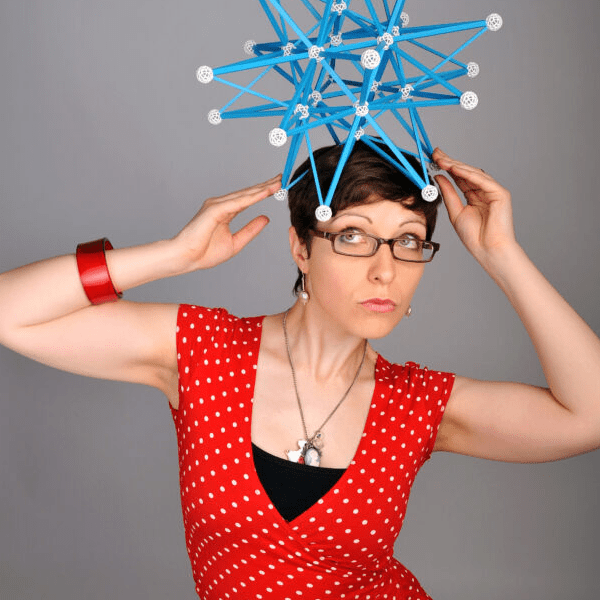 Writer, science presenter, geek songstress and 'Voice of an Angle' Helen Arney has appeared on TV, radio and in theatres across the world with her unique mix of stand-up, songs and science. You might have seen her explaining physics while riding a rollercoaster for BBC2 Coast, electrifying Sandi Toksvig on QI, singing the periodic table on Channel 4, smashing a wine glass with the power of her voice live on Blue Peter, hosting Outrageous Acts Of Science on Discovery Channel, or touring with science comedy phenomenon Festival of the Spoken Nerd. She also features as the voice of the bubble chamber in several collaborations between artist Yu-Chen Wang and CERN, and as the voice of the Periodic Table on Amazon Alexa in the US. 
Helen is currently working on several full-length musical theatre projects about astounding women in STEMM, and has filled several notebooks with rhymes for Uranus (none of which are printable here). 
About Jennifer Rohn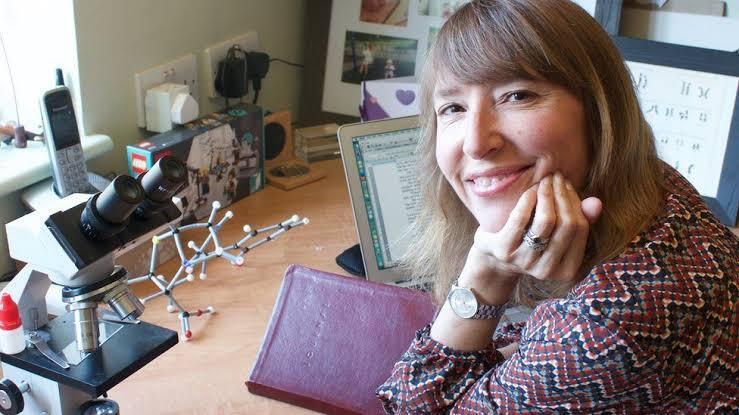 Prof Jennifer Rohn is Head of the Centre for Urological Biology, University College London.
Jenny is Head of the Centre for Urological Biology in the Department of Renal Medicine in the Division of Medicine at University College London. Jenny runs a research laboratory studying urinary tract infection, an incredibly common malady that afflicts hundreds of millions of people each year and inflicts a tremendous healthcare burden. Despite this, like many diseases primarily affecting women, UTI has been historically understudied, and there have been no new therapies developed since Alexander Fleming discovered antibiotics nearly a century ago. Jenny and her team are working hard to find better ways to treat this notoriously tricky infection, where the bacteria have evolved many devious strategies to subvert our immune defences. 
A dual USA/UK citizen, Jenny earned her PhD in Microbiology at the University of Washington, Seattle USA in 1996. After a postdoctoral fellowship at the Cancer Research UK London Research Institute and a group leader position in a start-up biotech company in the Netherlands, she re-joined academia at University College London in 2006 with a Wellcome fellowship and was promoted to Professor in 2021. 
In her not-so-spare time, Jenny is also a science writer/communicator and public speaker, and frequently appears on radio, television and other broadcast and print media as a scientific expert in infectious diseases. She is the author of three published 'lab lit' novels about scientists (Experimental Heart, and The Honest Look, both from Cold Spring Harbor Laboratory Press, New York; and Cat Zero, from Bitingduck Press), and various published short stories. She also founded and edits LabLit.com, a website dedicated to scientific culture, literature and all things "geek chic".
About Azza Eltraify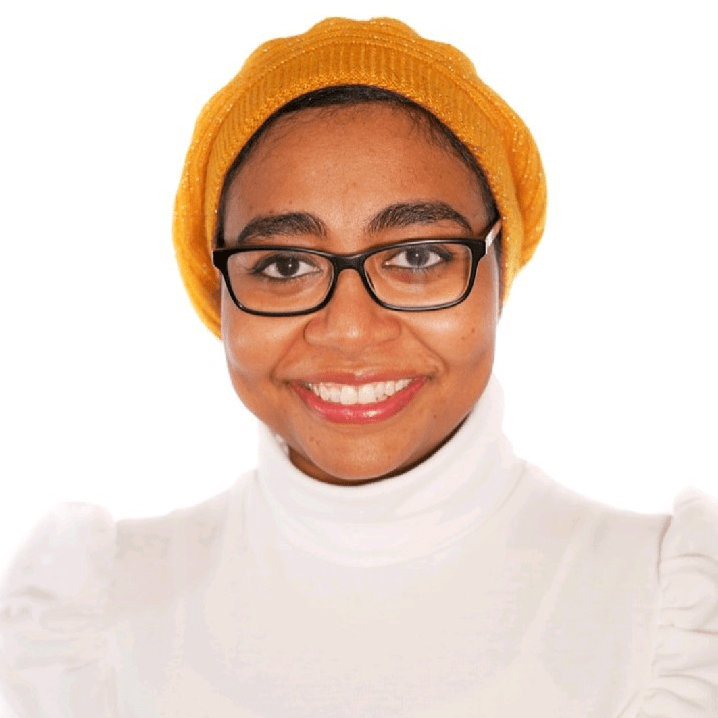 Dr Azza E A Eltraify is a Project Manager and Senior Software Engineer for Ultracell Networks Ltd, a University of Leeds spinout focused on transforming networking infrastructures to improve energy efficiency and sustainability. Azza holds a PhD in Electrical and Electronics Engineering from the University of Leeds and an MSc in Networking and Computer Architecture from the University of Khartoum.
She worked at the University of Leeds as a research fellow in optimising power efficiency and developing PON Architectures for future data centres. She led the development of several experiments on data centre architectures. Additionally, she currently holds the General Secretary position for the Institute of Electrical and Electronic Engineers (IEEE) EEICT working group and the Green ICT standards committee focusing on developing energy efficient standards for Data Centres and Core Networks.
About Sophie Carr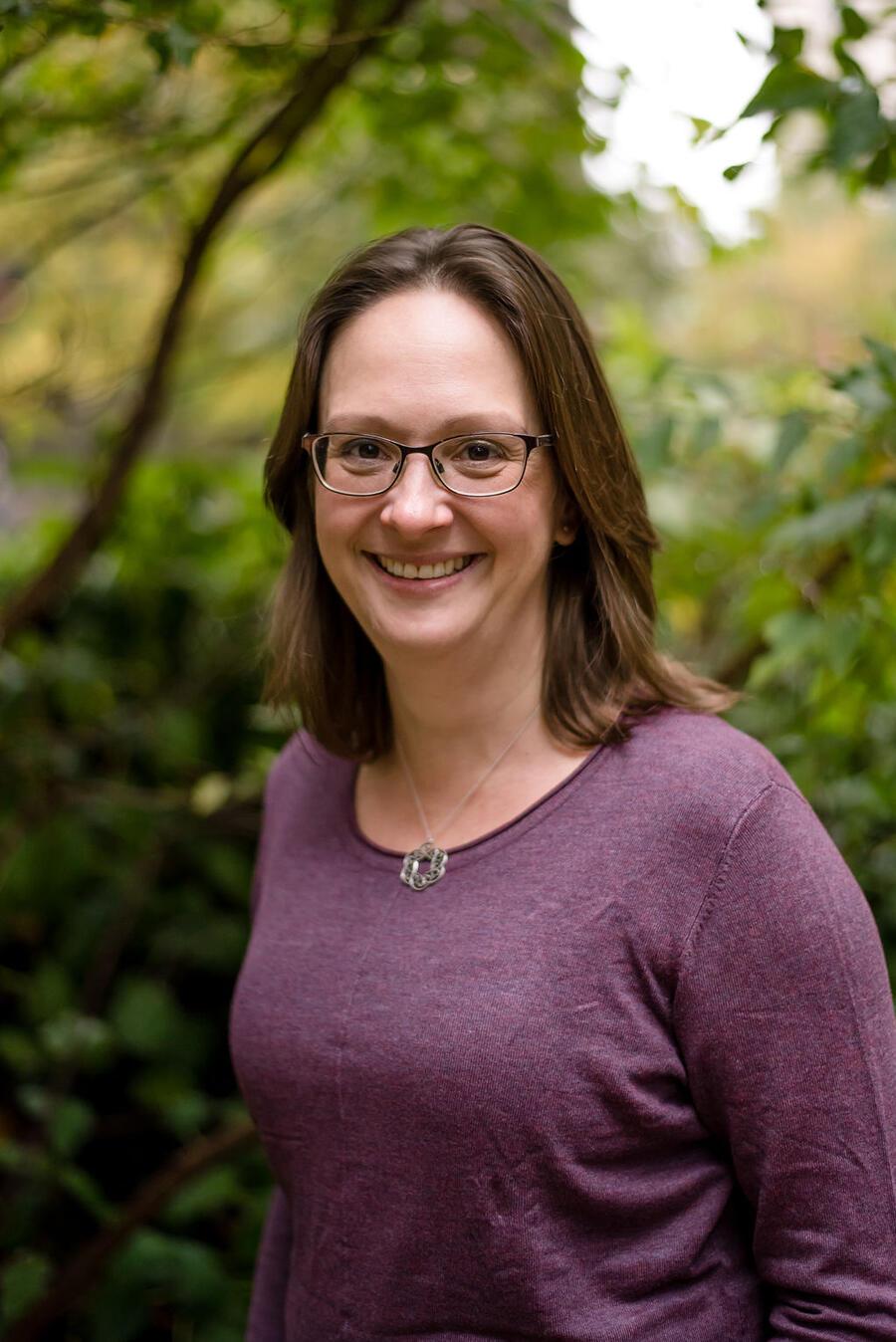 Dr Sophie Carr is the founder and director of Bays Consulting. Sophie's first love was Lego, then aeroplanes and her career followed suit. She trained as an engineer and whilst working full time took a PhD in Bayesian Belief Networks and has worked in data analytics ever since. Or to put it another way, Sophie has made a living out of finding patterns. Outside of work, Sophie is the Vice President for education and statistical literacy at the Royal Statistical Society and the World's Most Interesting Mathematician.
About Aarathi Prasad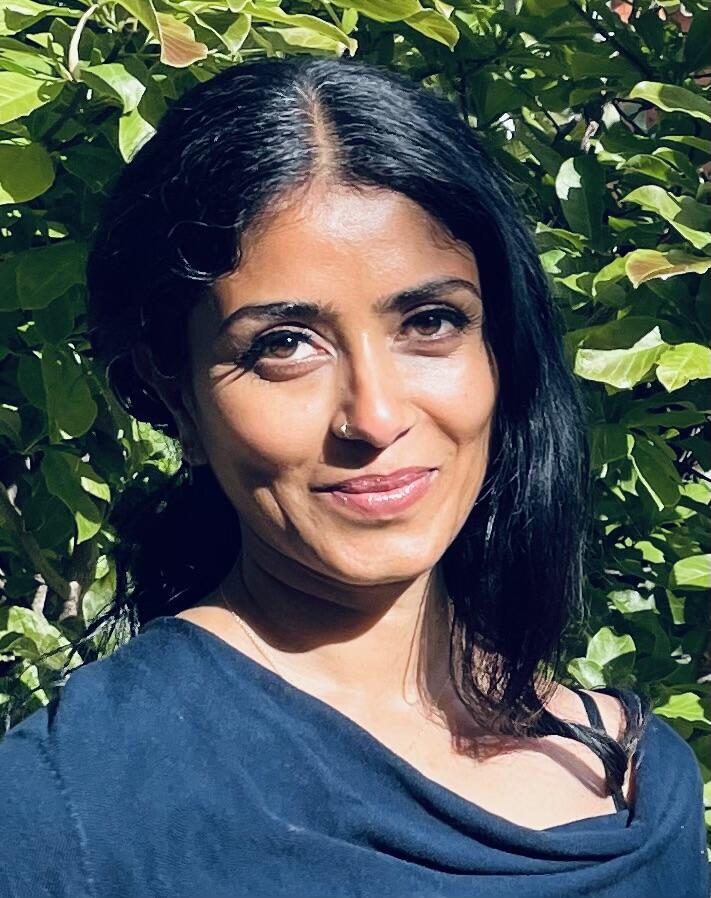 Aarathi Prasad is a writer, broadcaster, and researcher interested in the intersection of science and technology with cultures, history, health, and the environment. She is the author of Silk: A History in Three Metamorphoses (2023), In The Bonesetter's Waiting Room: Travels Through Indian Medicine (2016) which was a BBC Radio 4 Book of the Week and won the Popular Medicine Award at the BMA Awards 2017, and Like A Virgin: How Science is Redesigning the Rules of Sex (2012). 
Aarathi has a PhD in genetics from Imperial College London and is an Honorary Research Fellow at University College London's Department of Genetics, Evolution and Environment, where she is part of an international team excavating and analysing ancient DNA from archaeological sites in Valencia, Rome, and Pompeii.
About Anjana Khatwa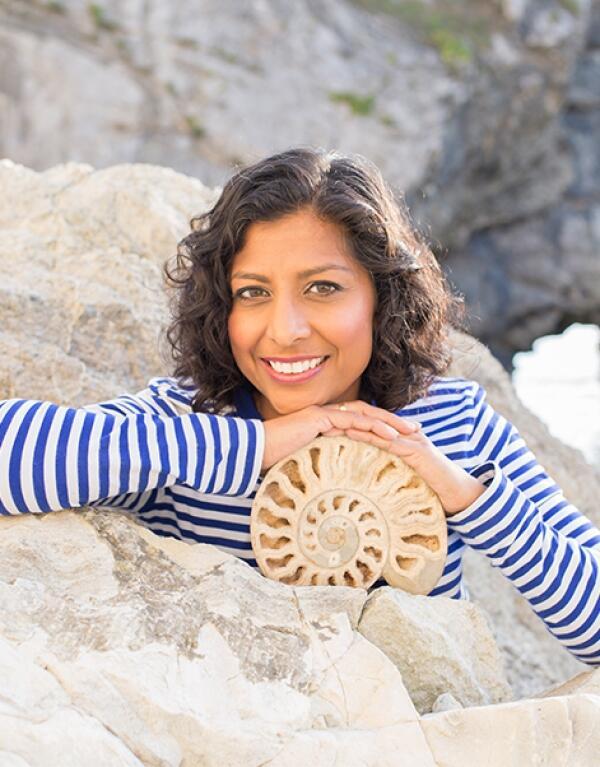 Dr Anjana Khatwa is an Earth Scientist specialising in bringing stories about the origins and formation of natural landscapes to life for a wide range of audiences.
Anjana has appeared on BBC Four Beach Live as the show's resident geologist expert, engaging audiences with her insight and knowledge about geology and fossils. She has also appeared on many shows, including ITV's This Morning Channel 5's My Cornwall with Fern Britton, BBC Two's Villages by the Sea and Fossil Detectives, and More 4's Britain's Novel Landscapes, The History Channel's How the Earth was made and PBS's Treasures of the Earth.
She is an established learning professional and has published numerous papers on glacial geology, developed award winning teaching resources and won the Royal Geographical Society Geographical Award for excellence in educating the public about the Jurassic Coast.
Her website is www.anjanakhatwa.com 
About Antonia Pontiki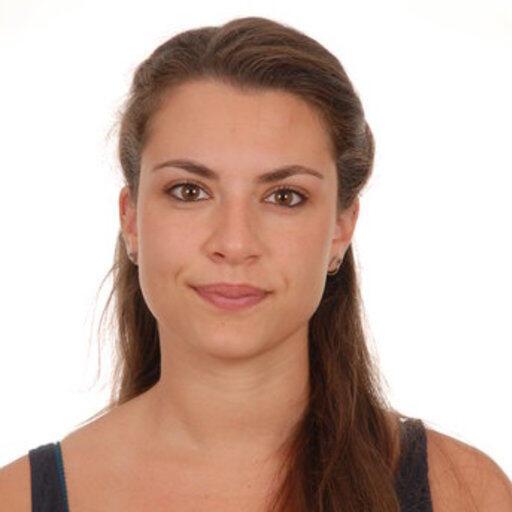 Dr Antonia Pontiki is a teaching fellow in biomedical engineering at King's College London. Antonia teaches undergraduate courses and is also a researcher in the Department of Surgical & Intervention Engineering. Her research interests include chest wall reconstruction for cancer patients, 3D printing, artificial organs, biocompatible materials, and surgical simulators.
She completed her PhD at King's College London in 2022 where she investigated the use of 3D printing in thoracic surgery. She is currently working with undergraduate and postgraduate students on the development of surgical simulators for training and practising surgical interventions, including chest wall, urological and head & neck simulators, in an effort to address the ethical and financial implications of using animals or cadavers in medical education.
About Rosie Curran Crawley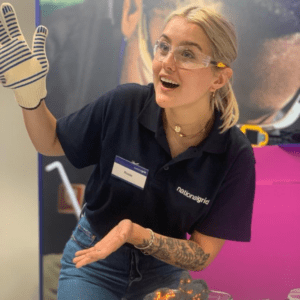 Rosie presents a wide range of exciting science workshops to young people aged 7-18 in the L'Oréal Young Scientist Centre. Having struggled to find the fun in science when she was at school, she now loves working as a science communicator bringing science to life for young people just like her! 
Rosie first worked at the Royal Institution in 2018 as a laboratory assistant before going to university. Having gained a first-class BSc in biochemistry at the University of Bristol, she has worked as a freelance presenter for Wonderstruck and Great Scott! Productions at events across the UK and was excited to return to the Ri at the beginning of 2023.
Accessibility
The event will take place on the first floor and there is step-free access from the street via lift.
The closest underground station is Green Park, which is step-free.
There is space at floor level in the theatre for wheelchair users.
Seating is usually unreserved for our events. If you and your group require seating reservations, please do let us know by emailing us at events@ri.ac.uk, and we'll be more than happy to help.
Carers can receive a free ticket to an event by emailing events@ri.ac.uk.
Our theatre is equipped with an Audio Induction Loop. 
Covid guidelines
In line with government guidance, face masks are no longer mandatory and wearing one in our Theatre and at Ri events is at your discretion. Please do continue to observe other Covid-secure measures, such as maintaining a social distance, wherever possible.
Please do not attend the Ri if you are displaying Covid-symptoms and/or are still returning a positive test.
Thank you for respecting other people and their choices, and for helping us keep all of our visitors and staff safe and well.
Event terms and conditions
Booking conditions
Public events
Livestream events
Holiday workshops
Attending Ri events
Events that supersede these terms and conditions