This event has moved to a livestream only.
By the time a baby is born, its brain is equipped with billions of intricately crafted neurons wired together through trillions of interconnections.
Join neurobiologist William Harris as he explores how the brain is built, from the moment of an egg's fertilization through to a human brain's development in the womb, and even a little beyond.
In this talk, discover the evolutionary story of multicellular animals when they first emerged and how the growth of a foetal brain over nine months reflects the brain's evolution through the ages.
Copies of William's latest book, 'Zero to Birth: How the Human Brain Is Built', is available from the link provided.  
Event type
This is a livestream event where the speaker and audience come together online. 
About William Harris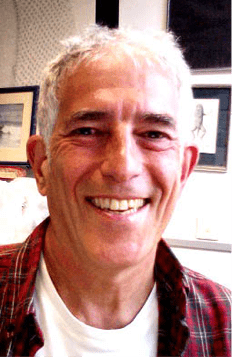 William A Harris FRS FMedSci is a Canadian-born neuroscientist, Professor of Anatomy at Cambridge University, and fellow of Clare College, Cambridge. He was head of the Department of Physiology, Development and Neuroscience since its formation in 2006 until his retirement in 2018.
Timing
The live stream will go live at 6.55pm, and the introduction will begin at 7.00pm. If you register but miss the live stream, the video will be available to you via the same link for up to a week after the event date.
Event terms and conditions
Booking conditions
Public events
Holiday workshops
Attending Ri events
Events that supersede these terms and conditions