The standard view of evolution is that complex living things arise through gradual refinements of simpler precursors; each successive version becoming better adapted through natural selection, leading to exquisitely refined, complex mechanisms.
But there is another route for life to evolve complexity. Rather than being fine-tuned creations of natural selection, complex features can arise simply because biology is messy and noisy.
In this talk, Jonathan Pettitt will explain how living systems tend to make simple mechanisms more complicated than they need to be. He will show how such 'unnecessary complexity' can both restrict and expand an organism's evolutionary potential.
Jonathan is the 2020 Genetics Society JBS Haldane Lecturer.
About the JBS Haldane Lecture
The JBS Haldane Lecture recognises an individual for outstanding ability to communicate topical subjects in genetics research, widely interpreted, to an interested lay audience. This speaker will have a flair for conveying the relevance and excitement of recent advances in genetics in an informative and engaging way.
Watch Giles Yeo, give his 2019 JBS Haldane Lecturer, Is Obesity a Choice?.
Event type
This is a Theatre event, where the speaker and audience in our Theatre are joined by an online audience.
Tickets to attend in person or to watch the livestream are both available from this page.
About Jonathan Pettitt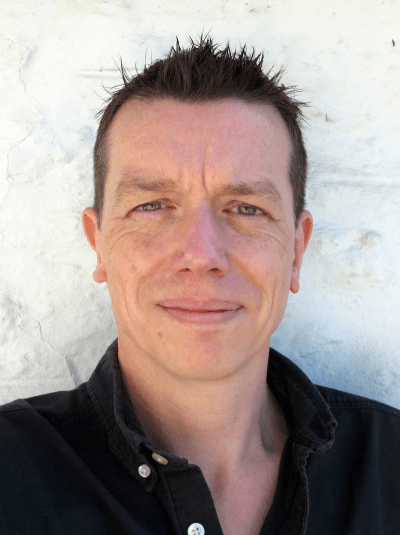 Jonathan Pettitt is a Professor in Genetics at the University of Aberdeen. He has a long-standing interest in applying the manifold advantages of C. elegans to study the genetics of basic animal biology. His current research investigates the molecular basis of post-transcriptional RNA processing, including nematode-specific mechanisms; the understanding of which may facilitate the development of new drugs to treat parasitic nematode infections.
Jonathan is strongly committed to public engagement with genetics. He believes that the explosion in the availability and application of human genome sequence information, coupled with the development of genome engineering technology, means that there has never been a more urgent need to ensure genetic literacy beyond the traditional areas of research and healthcare.
As a passionate and enthusiastic communicator of genetics, Jonathan has written and presented a broad range of events, including The 'Cabaret of Dangerous Ideas' at the Edinburgh Fringe, the Royal Greenwich Observatory, the Royal Institution, and science festivals in Aberdeen, Edinburgh and Sofia, Bulgaria. He was the genetics consultant for Helen Keen's book, 'The Science of Game of Thrones'.
Timing
The live stream will go live at 6.55pm, and the introduction will begin at 7.00pm. If you register but miss the live stream, the video will be available to you via the same link for up to a week after the event date.
Covid guidelines
In line with government guidance, face masks are no longer mandatory. But while Covid-19 cases remain high, we recommend that face coverings are worn in our Theatre and at Ri events. Please also continue to observe other Covid-secure measures, such as maintaining a social distance where possible.
Please do not attend the Ri if you are displaying Covid-symptoms and/or are still returning a positive test.
Thank you for respecting other people and their choices, and for helping us keep all of our visitors and staff well.
Accessibility
The Theatre is on the first floor and there is step-free access from the street via lift.
The closest underground station is Green Park, which is step-free.
There is space at floor level in the theatre for wheelchair users.
Seating is usually unreserved for our events. If you and your group require seating reservations, please do let us know by emailing us at events@ri.ac.uk, and we'll be more than happy to help.
Carers can receive a free ticket to an event by emailing events@ri.ac.uk.
Our theatre is equipped with an Audio Induction Loop. 
Event terms and conditions
Booking tickets
Public events
Holiday workshops
Attending Ri events
Events that supersede these terms and conditions