Please note that this event is now happening on the new date of Monday 12 February. 
Biology is undergoing a quiet but profound transformation. Several aspects of the standard picture of how life works have been exposed as incomplete, misleading, or wrong.
Philip Ball explores the new biology, revealing life to be a far richer, more ingenious affair than we had guessed. There is no unique place to look for an answer to this question: life is a system of many levels—genes, proteins, cells, tissues, and body modules such as the immune system and the nervous system—each with its own rules and principles.
In this talk, discover why some researchers believe that, thanks to incredible scientific advancements, we will be able to regenerate limbs and organs, and perhaps even create new life forms that evolution has never imagined.
Copies of Philip's latest book 'How Life Works: A User's Guide to the New Biology' is available to purchase after the event.
Event type
This is a theatre event where the speakers and audience are together in our Theatre.
This event will not be livestreamed.
By booking to attend events at the Royal Institution, you confirm that you have read and accept the Ri's event terms and conditions. You also agree to abide by our code of conduct, and help to create a great experience for yourself and your fellow participants. 
About Philip Ball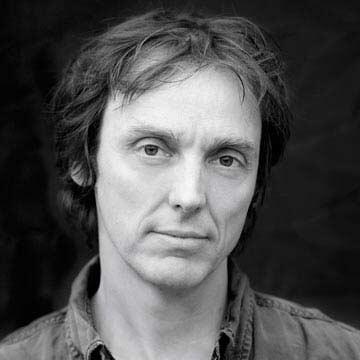 Philip Ball is a freelance writer and broadcaster, and was an editor at Nature for more than twenty years. He writes regularly in the scientific and popular media and has written many books on the interactions of the sciences, the arts, and wider culture, including 'H2O: A Biography of Water', 'Bright Earth: The Invention of Colour', 'The Music Instinct', and 'Curiosity: How Science Became Interested in Everything'.
Philip's book 'Critical Mass' won the 2005 Aventis Prize for Science Books. He is also a presenter of Science Stories, the BBC Radio 4 series on the history of science. He trained as a chemist at the University of Oxford and as a physicist at the University of Bristol. He is the author of 'The Modern Myths' and lives in London.
Timing
Doors to the theatre will open at 6.30pm. The event will begin at 7.00pm.
Accessibility
The event will take place on the first floor and there is step-free access from the street via lift.
The closest underground station is Green Park, which is step-free.
There is space at floor level in the theatre for wheelchair users.
Seating is usually unreserved for our events. If you and your group require seating reservations, please do let us know by emailing us at events@ri.ac.uk, and we'll be more than happy to help.
Carers can receive a free ticket to an event by emailing events@ri.ac.uk.
Our theatre is equipped with an Audio Induction Loop. 
Covid guidelines
Face masks are no longer mandatory and wearing one in our Theatre and at other Ri events is at your discretion, however please do not attend the Ri if you are displaying Covid symptoms or, if you have tested, the result remains positive. Thank you for respecting other people and their choices, and for helping us keep all of our visitors and staff safe and well.
Event terms and conditions
Booking conditions
Public events
Livestream events
Holiday workshops
Attending Ri events
Events that supersede these terms and conditions