Time is one of the biggest puzzles in our history. Scientists often question if time can ever be stopped, if time travel is possible, and if time even exists.
Join Colin Stuart as he explores the most intriguing questions being asked in science today and the most awe-inspiring and revealing things we should all know about time.
In this talk Colin discusses how time has perplexed and fascinated generations of scientists, historians and more.
Event type
This is a theatre event, where the speaker and audience are together in our Theatre.
This event will not be livestreamed.
About Colin Stuart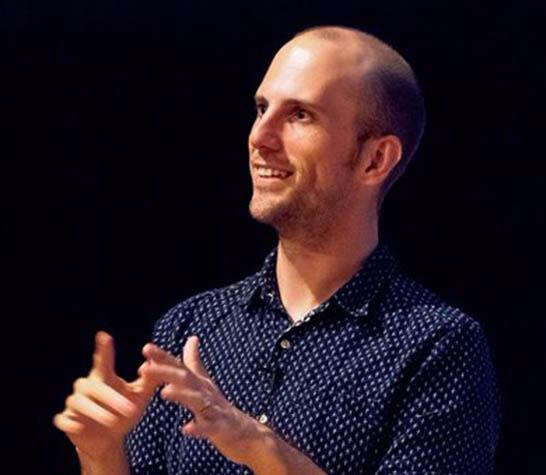 Colin Stuart is an award-winning astronomy author and speaker who has talked to over half a million people about the universe, ranging from schools and the public to conferences and businesses. His books have sold more than 400,000 copies worldwide and been translated into 21 languages. He's also written for The Guardian, New Scientist, Wall Street Journal and the European Space Agency.
In recognition of his efforts to popularise astronomy the asteroid (15347) Colinstuart is named after him. Also a Fellow of the Royal Astronomical Society, Colin has appeared on Sky News, BBC News and Radio 5 Live and been quoted in national newspapers including The Daily Telegraph and The Observer.
Colin's book 'Time: 10 Things You Should Know' is available from Amazon and all good bookstores. 
Timing
Doors to the theatre will open at 6.30pm. The event will begin at 7.00pm.
Accessibility
The Theatre is on the first floor and there is step-free access from the street via lift.
The closest underground station is Green Park, which is step-free.
There is space at floor level in the theatre for wheelchair users.
Seating is usually unreserved for our events. If you and your group require seating reservations, please do let us know by emailing us at events@ri.ac.uk, and we'll be more than happy to help.
Carers can receive a free ticket to an event by emailing events@ri.ac.uk.
Our theatre is equipped with an Audio Induction Loop. 
Event terms and conditions
Booking tickets
Public events
Holiday workshops
Attending Ri events
Events that supersede these terms and conditions
The Royal Institution is part of the Amazon Affiliate Programme, and book links on this page may be affiliate links.
It won't cost you any extra, but as an Amazon Affiliate, the Ri will earn a small commission from qualifying purchases.
All proceeds from our affiliate links help support the charitable work of the Ri.