For decades, biology has been dominated by information – the power of genes. Yet there is no difference in the information content between a living cell and one that died a moment ago.
So are we better off going back to the formative years of biology and asking: what processes animate cells and set them apart from lifeless matter?
 
Nick Lane takes us on a journey which turns the standard view upside down, capturing an extraordinary scientific renaissance that is hiding in plain sight.
At its core is an amazing cycle of reactions that uses energy to transform inorganic molecules into the building blocks of life – and the reverse.
To understand this cycle is to fathom the deep coherence of the living world. It connects the origin of life with the devastation of cancer, the first photosynthetic bacteria with our own mitochondria, sulfurous sludges with the emergence of consciousness, and the trivial differences between ourselves with the large-scale history of our planet.
Event type
This is a theatre event, where the speaker and audience are together in our Theatre.
This event will not be livestreamed.
About Nick Lane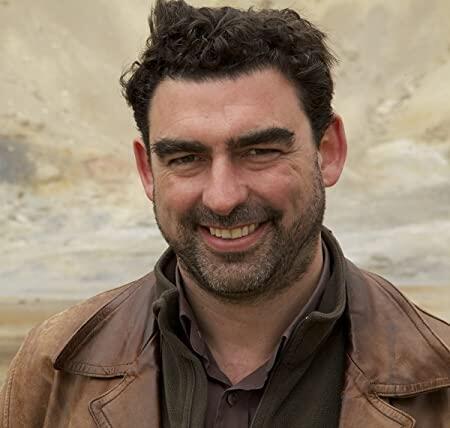 Nick Lane is a biochemist and writer. He is Professor of Evolutionary Biochemistry at University College London, and the author of Life Ascending, which won the 2010 Royal Society Prize, and The Vital Question, of which Bill Gates wrote 'this biology book blew me away'.
Nick's book Transformer: The Deep Chemistry of Life and Death is available from Amazon and all good bookstores. 
Timing
Doors to the theatre will open at 6.30pm. The event will begin at 7.00pm.
Covid guidelines
In line with government guidance, face masks are no longer mandatory. But while Covid-19 cases remain high, we recommend that face coverings are worn in our Theatre and at Ri events. Please also continue to observe other Covid-secure measures, such as maintaining a social distance where possible.
Please do not attend the Ri if you are displaying Covid-symptoms and/or are still returning a positive test.
Thank you for respecting other people and their choices, and for helping us keep all of our visitors and staff well.
Accessibility
The Theatre is on the first floor and there is step-free access from the street via lift.
The closest underground station is Green Park, which is step-free.
There is space at floor level in the theatre for wheelchair users.
Seating is usually unreserved for our events. If you and your group require seating reservations, please do let us know by emailing us at events@ri.ac.uk, and we'll be more than happy to help.
Carers can receive a free ticket to an event by emailing events@ri.ac.uk.
Our theatre is equipped with an Audio Induction Loop. 
Event terms and conditions
Booking conditions
Public events
Holiday workshops
Attending Ri events
Events that supersede these terms and conditions
The Royal Institution is part of the Amazon Affiliate Programme, and book links on this page may be affiliate links.
It won't cost you any extra, but as an Amazon Affiliate, the Ri will earn a small commission from qualifying purchases.
All proceeds from our affiliate links help support the charitable work of the Ri.