The need to tell the time connects you to over five thousand years of human history. From the first solstice markers at Newgrange to quartz crystal oscillating in your watch today.
Join physicist Chad Orzel as he discusses time from orbital motion and axial tilt to the quantum mechanics and relativity theory that gives us our ultra-precise atomic clocks.
In this talk, Chad explores the wondrous physics that makes time something we can set, measure and know.
Event type
This is a livestream event where the speaker and audience come together online. 
About Chad Orzel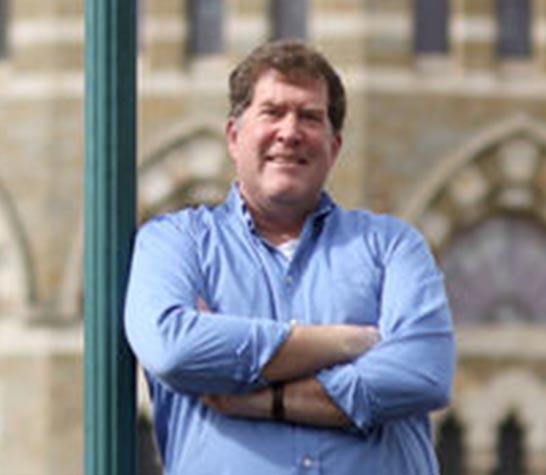 Chad Orzel is an associate professor at the department of physics and astronomy at Union College, where he does research on atomic, molecular, and optical physics. 
He has written for Forbes, Daily Mail and Physics World, and has spoken at numerous TED talks. His previous books have been translated into more than a dozen languages. He lives in Niskayuna, New York.
Chad's book, 'A Brief History of Timekeeping: The Science of Marking Time, from Stonehenge to Atomic clocks' is available from all good bookstores. 
Timing
The live stream will go live at 6.55pm, and the introduction will begin at 7.00pm. If you register but miss the live stream, the video will be available to you via the same link for up to a week after the event date.
Event terms and conditions
Booking conditions
Public events
Holiday workshops
Attending Ri events
Events that supersede these terms and conditions
The Royal Institution is part of the Amazon Affiliate Programme, and book links on this page may be affiliate links.
It won't cost you any extra, but as an Amazon Affiliate, the Ri will earn a small commission from qualifying purchases.
All proceeds from our affiliate links help support the charitable work of the Ri.