Our brains are inherently noisy. Certain regions are always grinding away at involuntary activities like daydreaming, worrying about the future, and self-chatter. This is mindwandering.
Join internationally renowned neuroscientist Moshe Bar as he presents revelatory and exciting new research that highlights how mindwandering actually plays a vital role in solving problems and inducing happiness.
In this talk, Moshe explores how we can become aware of where our minds wander, directing them to stimulate creativity, increase focus and boost our mood.
Event type
This is a livestream event where the speaker and audience come together online. 
About Moshe Bar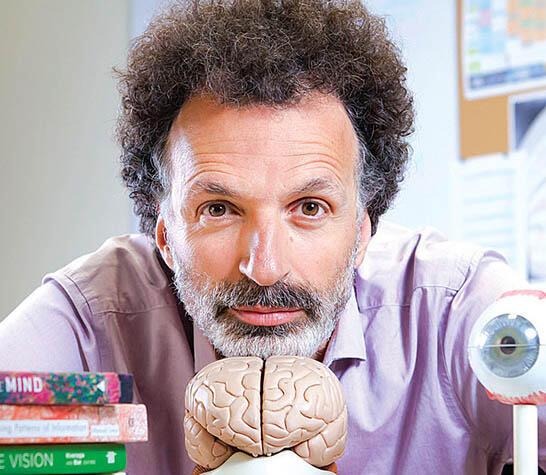 Moshe Bar is the former Director of the Cognitive Neuroscience Lab at Harvard Medical School and an internationally renowned cognitive neuroscientist. His novel research has made revolutionary contributions to our understanding of perception, cognition and issues in psychiatry. He has a PhD in cognitive neuroscience from the University of Southern California in Los Angeles. For his outstanding research and academic achievements, he has received many awards and honors, including the prestigious 21st Century Science Initiative Award from the McDonnell Foundation, and the Hebb Award from The International Neural Networks Society. Moshe Bar currently lives in Israel where he heads the Gonda Multidisciplinary Brain Research Center at Bar-Ilan University
Moshe's latest book, 'Mindwandering: How It Can Improve Your Mood and Boost Your Creativity', is available from Amazon and all good bookstores.
Timing
The live stream will go live at 6.55pm, and the introduction will begin at 7.00pm. If you register but miss the live stream, the video will be available to you via the same link for up to a week after the event date.
Event terms and conditions
Booking conditions
Public events
Holiday workshops
Attending Ri events
Events that supersede these terms and conditions
The Royal Institution is part of the Amazon Affiliate Programme, and book links on this page may be affiliate links.
It won't cost you any extra, but as an Amazon Affiliate, the Ri will earn a small commission from qualifying purchases.
All proceeds from our affiliate links help support the charitable work of the Ri.