Computers are brilliant at totting up sums, pattern-seeking and performing computation. There's so much talk about the threat posed by intelligent machines that it sometimes seems as though we should surrender to our robot overlords now.
Join Junaid Mubeen as he argues humans have the edge over machines because of a remarkable system of thought developed over the millennia – maths. He identifies seven areas of intelligence where humans can retain a crucial edge over computers.
In this talk, Junaid explores a fascinating world where we can develop our uniquely human mathematical superpowers and reduce the fear of future robot overlords.
Event type
This is a theatre event, where the speaker and audience are together in our Theatre.
This event will not be livestreamed.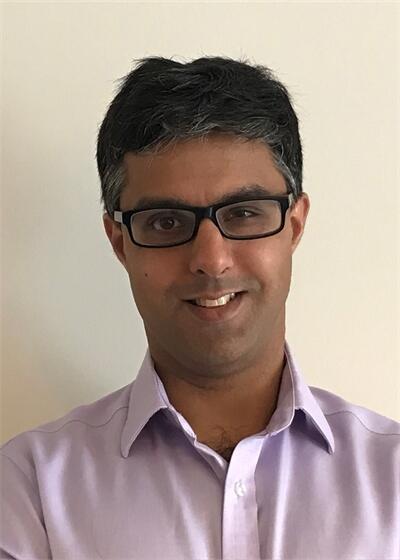 Junaid Mubeen is a research mathematician turned educator, working at the nexus of education, innovation and technology. As Director of Education at Whizz Education, Junaid oversees the educational strategy and development of the Maths-Whizz virtual tutoring service, which has reached over half a million students worldwide. Junaid has a PhD in mathematics from Oxford and a Master's in International Education Policy from the Harvard Graduate School of Education. He writes and speaks on a range of EdTech topics.
Junaid's latest book, 'Mathematical Intelligence: What We Have that Machines Don't', is available from Amazon and all good bookstores.
Timing
Doors to the theatre will open at 6.30pm. The event will begin at 7.00pm.
Covid guidelines
In line with government guidance, face masks are no longer mandatory. But while Covid-19 cases remain high, we recommend that face coverings are worn in our Theatre and at Ri events. Please also continue to observe other Covid-secure measures, such as maintaining a social distance where possible.
Please do not attend the Ri if you are displaying Covid-symptoms and/or are still returning a positive test.
Thank you for respecting other people and their choices, and for helping us keep all of our visitors and staff well.
Accessibility
The Theatre is on the first floor and there is step-free access from the street via lift.
The closest underground station is Green Park, which is step-free.
There is space at floor level in the theatre for wheelchair users.
Seating is usually unreserved for our events. If you and your group require seating reservations, please do let us know by emailing us at events@ri.ac.uk, and we'll be more than happy to help.
Carers can receive a free ticket to an event by emailing events@ri.ac.uk.
Our theatre is equipped with an Audio Induction Loop. 
Event terms and conditions
Booking conditions
Public events
Holiday workshops
Attending Ri events
Events that supersede these terms and conditions