As a dog lover, do you ever wonder what your dog really thinks of you, what they understand and know of the world and whether your love is really reciprocated?
Join zoologist Jules Howard as he explores how we gained our current understanding of what dogs are capable of and what the new breed of scientists are discovering.
In this talk, Jules delves into how scientists tried dog sign language, special puzzle boxes and elaborate sniff tests using old socks to try and discover more about our four-legged friends
Event type
This is a Theatre event, where the speaker and audience in our Theatre are joined by an online audience.
Tickets to attend in person or to watch the livestream are both available from this page.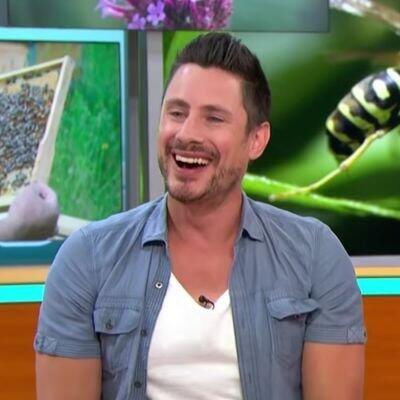 Jules Howard is a UK-based wildlife expert, zoologist, science-writer and broadcaster. He is the author of four non-fiction books, including 'Sex on Earth' and 'Death on Earth' (Bloomsbury), the latter being shortlisted for the Royal Society of Biology Book Prize.
Jules writes for the Guardian, BBC Wildlife and BBC Focus. He appears regularly on TV and radio shows, including Good Morning Britain, BBC Radio Five Live, BBC Breakfast, BBC Radio 4, Springwatch Unsprung and Channel 4's Sunday Brunch.
Jules also hosts and performs each year at a number of festivals and live events including Wilderness, Green Man, Blue Dot, Edinburgh International Science Festival and Cheltenham Science Festival. His warm and light-hearted delivery has seen him compared to Bill Bryson, Stephen Jay Gould and Jon Ronson. National Geographic have referred to his work as 'refreshingly self-aware' and Science have called his writing 'Eye-opening, engaging and enjoyably humorous'.
Jules' book Wonderdog: How the Science of Dogs Changed the Science of Life is available from Amazon and all good bookstores. 
Timing
The live stream will go live at 6.55pm, and the introduction will begin at 7.00pm. If you register but miss the live stream, the video will be available to you via the same link for up to a week after the event date.
Covid guidelines
In line with government guidance, face masks are no longer mandatory. But while Covid-19 cases remain high, we recommend that face coverings are worn in our Theatre and at Ri events. Please also continue to observe other Covid-secure measures, such as maintaining a social distance where possible.
Please do not attend the Ri if you are displaying Covid-symptoms and/or are still returning a positive test.
Thank you for respecting other people and their choices, and for helping us keep all of our visitors and staff well.
Accessibility
The Theatre is on the first floor and there is step-free access from the street via lift.
The closest underground station is Green Park, which is step-free.
There is space at floor level in the theatre for wheelchair users.
Seating is usually unreserved for our events. If you and your group require seating reservations, please do let us know by emailing us at events@ri.ac.uk, and we'll be more than happy to help.
Carers can receive a free ticket to an event by emailing events@ri.ac.uk.
Our theatre is equipped with an Audio Induction Loop. 
Event terms and conditions
Booking conditions
Public events
Holiday workshops
Attending Ri events
Events that supersede these terms and conditions
The Royal Institution is part of the Amazon Affiliate Programme, and book links on this page may be affiliate links.
It won't cost you any extra, but as an Amazon Affiliate, the Ri will earn a small commission from qualifying purchases.
All proceeds from our affiliate links help support the charitable work of the Ri.