Please note, this event was previously titled 'The story of depression and how we treat it'.
We've long been trying to find a cure for depression. From the ancient Greeks to Freud, and from therapy rooms to the Prozac revolution, how far have we come? 
In this talk, Alex Riley explores the latest research on psychedelic therapy with fascinating stories and bold, deep insight.
Join Alex as he takes us on a compelling journey through the new frontiers of psychedelic treatments, how these are available to us and what the future holds for sufferers of this disease
Copies of Alex's book A Cure for Darkness: The Story of Depression and How We Treat It are available from Amazon and all good book shops. 
Event type
This is a Theatre event, where the speaker and audience in our Theatre are joined by an online audience.
Tickets to attend in person or to watch the livestream are both available from this page.
About Alex Riley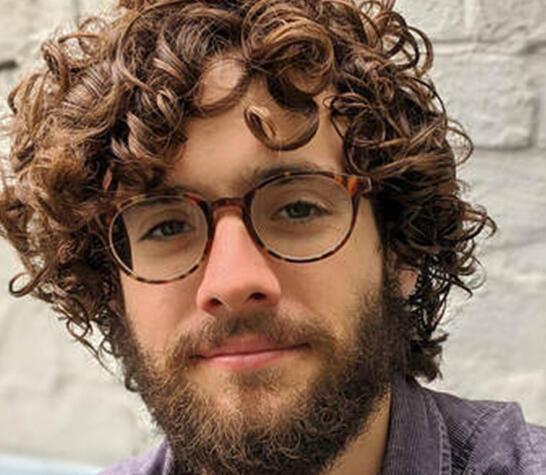 Alex Riley is an award-winning science writer and scientist based in Bristol. He received a best feature award at the 2019 Association of British Science Writers Awards for his reporting on The Friendship Bench, a project that began in Zimbabwe in 2006 and has since provided mental health care to thousands of people in New York.
Since leaving academia in 2015, Alex began writing popular science articles for magazines such as New Scientist, PBS's NOVA Next, BBC Future, Mosaic Science, Aeon, and Nautilus Magazine.  
Timing
The live stream will go live at 6.55pm, and the introduction will begin at 7.00pm. If you register but miss the live stream, the video will be available to you via the same link for up to a week after the event date.
Covid guidelines
In line with government guidance, face masks are no longer mandatory. But while Covid-19 cases remain high, we recommend that face coverings are worn in our Theatre and at Ri events.
Accessibility
The Theatre is on the first floor and there is step-free access from the street via lift.
The closest underground station is Green Park, which is step-free.
There is space at floor level in the theatre for wheelchair users.
Seating is usually unreserved for our events. If you and your group require seating reservations, please do let us know by emailing us at events@ri.ac.uk, and we'll be more than happy to help.
Carers can receive a free ticket to an event by emailing events@ri.ac.uk.
Our theatre is equipped with an Audio Induction Loop. 
Event terms and conditions
Booking tickets
Public events
Holiday workshops
Attending Ri events
Events that supersede these terms and conditions
The Royal Institution is part of the Amazon Affiliate Programme, and book links on this page may be affiliate links.
It won't cost you any extra, but as an Amazon Affiliate, the Ri will earn a small commission from qualifying purchases.
All proceeds from our affiliate links help support the charitable work of the Ri.