We like to think of humans as rational creatures, who have relied on calculation and intellect to survive. But many of the most important moments in our history had little to do with cold, hard facts and a lot to do with feelings.
Join Richard Firth-Godbehere as he explores a fascinating and wide-ranging tour of the central and often under-appreciated role emotions have played in human societies around the world and throughout history.
In this talk, Richard draws on psychology, neuroscience, philosophy, art, and religious history. He vividly illustrates how our understanding and experience of emotions has changed over time, and how our beliefs about feelings profoundly shaped us and the world we inhabit.
Event type
This is a Theatre event, where the speaker and audience in our Theatre are joined by an online audience.
Tickets to attend in person or to watch the livestream are both available from this page.
About Richard Firth-Godbehere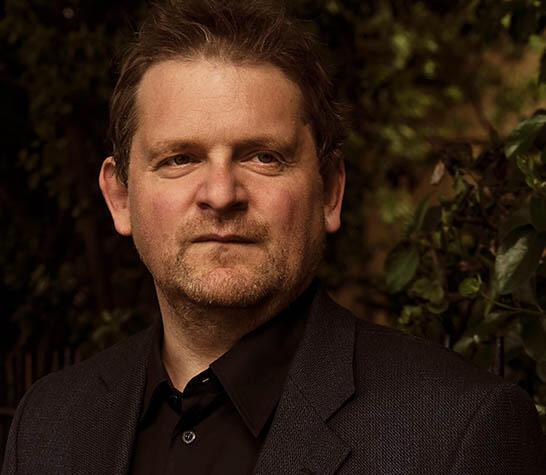 Richard Firth-Godbehere, PhD, is one of the world's leading experts on disgust and emotions. He is an independent researcher and consultant in the history, language, science and philosophy of emotions.
He is an Honorary Research Fellow at the Centre for the History of the Emotions, Queen Mary University of London. He received a first-class degree from the University of London, during which time he won two awards for academic excellence, alongside a Masters (MPhil) from the University of Cambridge and a PhD From Queen Mary, University of London, where he was a Wellcome Trust Scholar. 
His award-winning interdisciplinary research walks the line between history, psychology, linguistics, and futurism. He examines how understandings of emotions change over time and how these changes can influence the wider world.
Richard's latest book, 'A Human History of Emotion: How the Way We Feel Built the World We Know', is available from Amazon and all good bookstores. 
Timing
The live stream will go live at 6.55pm, and the introduction will begin at 7.00pm. If you register but miss the live stream, the video will be available to you via the same link for up to a week after the event date.
For those attending in-person, doors to the theatre will open at 6.30pm. The event will begin at 7.00pm. 
Accessibility
The Theatre is on the first floor and there is step-free access from the street via lift.
The closest underground station is Green Park, which is step-free.
There is space at floor level in the theatre for wheelchair users.
Seating is usually unreserved for our events. If you and your group require seating reservations, please do let us know by emailing us at events@ri.ac.uk, and we'll be more than happy to help.
Carers can receive a free ticket to an event by emailing events@ri.ac.uk.
Our theatre is equipped with an Audio Induction Loop. 
Event terms and conditions
Booking tickets
Public events
Holiday workshops
Attending Ri events
Events that supersede these terms and conditions
The Royal Institution is part of the Amazon Affiliate Programme, and book links on this page may be affiliate links.
It won't cost you any extra, but as an Amazon Affiliate, the Ri will earn a small commission from qualifying purchases.
All proceeds from our affiliate links help support the charitable work of the Ri.