Please note that this event has been rescheduled from Friday, 9 June 2023 to Saturday, 10 June 2023.
Take a fascinating journey to the world beyond our solar system with the expert guidance of renowned astronomer, Chris Impey. Explore the exciting and rapidly evolving field of exoplanet research and the incredible progress we've made since the first exoplanet was discovered in 1995.
There are over 5000 confirmed exoplanets and scientists believe the James Webb Space Telescope will discover many more. So as our planet faces increasing environmental challenges, this talk will explore the question: Could space be our salvation?
Chris takes us on a tour of the science behind this exciting frontier, from the basics of habitability to the role of private industry in space exploration, offering a glimpse into a future that's both exciting and uncertain.
Around 1 in 5 Sun like stars have an earth-sized planet orbiting in the habitable zone, far enough away from the heat of their star. But how do we get there, and what will we find when we do? What's the future of space exploration and what are the possibilities of life beyond our planet?
Copies of Chris' latest book 'Worlds Without End: Exoplanets, Habitability, and the Future of Humanity' are available to purchase after the talk.
Event type
This is a theatre event for an adult audience, where the speakers and audience are together in our Theatre.
This event will not be livestreamed.
By booking to attend events at the Royal Institution, you confirm that you have read and accept the Ri's event terms and conditions. You also agree to abide by our code of conduct, and help to create a great experience for yourself and your fellow participants. 
About Chris Impey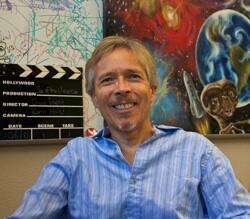 Chris Impey is a University Distinguished Professor of Astronomy at the University of Arizona. He has over 220 refereed publications on observational cosmology, galaxies, and quasars, and his research has been supported by $20 million in NASA and NSF grants. He has won eleven teaching awards and has taught four online classes with over 370,000 enrolled and 6 million minutes of video lectures watched. Chris Impey is a past Vice President of the American Astronomical Society, and he has won its career Education Prize. He has written 100 popular articles on cosmology, astrobiology and education, two textbooks, a novel, and nine popular science books: 'The Living Cosmos', 'How It Ends', 'Talking About Life', 'How It Began', 'Dreams of Other Worlds', 'Humble Before the Void', 'Beyond: The Future of Space Travel', 'Einstein's Monsters: The Life and Times of Black Holes', and 'Worlds Without End: Exoplanets' and 'Habitability and the Future of Humanity'.
Timing
Doors to the theatre will open at 6.30pm. The event will begin at 7.00pm.
Accessibility
The event will take place on the first floor and there is step-free access from the street via lift.
The closest underground station is Green Park, which is step-free.
There is space at floor level in the theatre for wheelchair users.
Seating is usually unreserved for our events. If you and your group require seating reservations, please do let us know by emailing us at events@ri.ac.uk, and we'll be more than happy to help.
Carers can receive a free ticket to an event by emailing events@ri.ac.uk.
Our theatre is equipped with an Audio Induction Loop. 
Covid guidelines
In line with government guidance, face masks are no longer mandatory and wearing one in our Theatre and at Ri events is at your discretion. Please do continue to observe other Covid-secure measures, such as maintaining a social distance, wherever possible.
Please do not attend the Ri if you are displaying Covid-symptoms and/or are still returning a positive test.
Thank you for respecting other people and their choices, and for helping us keep all of our visitors and staff safe and well.
Event terms and conditions
Booking conditions
Public events
Livestream events
Holiday workshops
Attending Ri events
Events that supersede these terms and conditions
The Royal Institution is part of the Amazon Affiliate Programme, and book links on this page may be affiliate links.
It won't cost you any extra, but as an Amazon Affiliate, the Ri will earn a small commission from qualifying purchases.
All proceeds from our affiliate links help support the charitable work of the Ri.