On 4 July 2012, one of the longest-running mysteries in physics was finally solved. The Higgs boson was observed, the missing piece in understanding why particles have mass.
Join former Christmas Lecturer Frank Close as he explores the life of Nobel prize-winning scientist Peter Higgs, one of the world's most important scientists, and the only person in history to have an existing single particle named after them.
In his major new biography of Peter Higgs, Frank Close traces the compelling story of how scientific competition between people, institutions and states played a huge role in making this reclusive scientist famous.
Copies of Frank's latest book, Elusive: How Peter Higgs Solved the Mystery of Mass will be available to purchase at the end of the talk. 
Event type
This is a theatre event, where the speaker and audience are together in our Theatre.
This event will not be livestreamed.
About Frank Close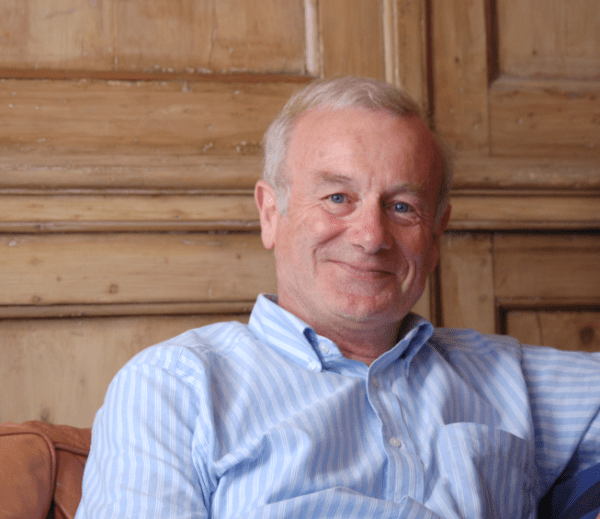 Frank Close is Professor Emeritus of Theoretical Physics at Oxford University, Fellow Emeritus in Physics at Exeter College, Oxford and author of 'Trinity: The Treachery and Pursuit of the Most Dangerous Spy in History'.
Frank was formerly Head of the Theoretical Physics Division at the Rutherford Appleton Laboratory at Harwell, Vice President of the British Association for Advancement of Science and Head of Communications and Public Education at CERN. He was awarded the Kelvin Medal of the Institute of Physics for his 'outstanding contributions to the public understanding of physics' in 1996, an OBE for 'services to research and the public understanding of science' in 2000, and the Royal Society Michael Faraday Prize for communicating science in 2013.
Timing
Doors to the theatre will open at 6.30pm. The event will begin at 7.00pm.
Accessibility
The Theatre is on the first floor and there is step-free access from the street via lift.
The closest underground station is Green Park, which is step-free.
There is space at floor level in the theatre for wheelchair users.
Seating is usually unreserved for our events. If you and your group require seating reservations, please do let us know by emailing us at events@ri.ac.uk, and we'll be more than happy to help.
Carers can receive a free ticket to an event by emailing events@ri.ac.uk.
Our theatre is equipped with an Audio Induction Loop. 
Covid guidelines
In line with government guidance, face masks are no longer mandatory. But while Covid-19 cases remain high, we recommend that face coverings are worn in our Theatre and at Ri events. Please also continue to observe other Covid-secure measures, such as maintaining a social distance where possible.
Please do not attend the Ri if you are displaying Covid-symptoms and/or are still returning a positive test.
Thank you for respecting other people and their choices, and for helping us keep all of our visitors and staff well.
Event terms and conditions
Booking conditions
Public events
Holiday workshops
Attending Ri events
Events that supersede these terms and conditions
The Royal Institution is part of the Amazon Affiliate Programme, and book links on this page may be affiliate links.
It won't cost you any extra, but as an Amazon Affiliate, the Ri will earn a small commission from qualifying purchases.
All proceeds from our affiliate links help support the charitable work of the Ri.
Are you a patron of the Ri?
As a patron you are offered a number of complimentary tickets, please get in touch with your patron manager to discuss this.