The 2021 Genetics Society JBS Haldane Lecturer is Matthew Cobb.
For the last 50 years, new genetic techniques have transformed science. They've been turned into technology, putting food in the fields, healing bodies and, hidden from history, constructing terrifying weapons.
Join Matthew Cobb as he explores how every new development has been rapidly counterbalanced by fears of disaster. From genetically manipulated humans, to the inadvertent or deliberate release of dangerous organisms.
In this talk, Matthew shows how genetic engineering has shaped the last half century as surely as the atom bomb shaped the post-war world. Exploring science, business, culture and protest, he reveals the alarming power of the new genetics and explores how it can be controlled.
The JBS Haldane Lecture recognises an individual for outstanding ability to communicate topical subjects in genetics research, widely interpreted, to an interested lay audience.  This speaker will have a flair for conveying the relevance and excitement of recent advances in genetics in an informative and engaging way. You can watch Giles Yeo, the 2019 JBS Haldane Lecturer, on the Ri YouTube channel here. 
Event type
This is a Theatre event, where the speaker and audience in our Theatre are joined by an online audience.
Tickets to attend in person or to watch the livestream are both available from this page.
About Matthew Cobb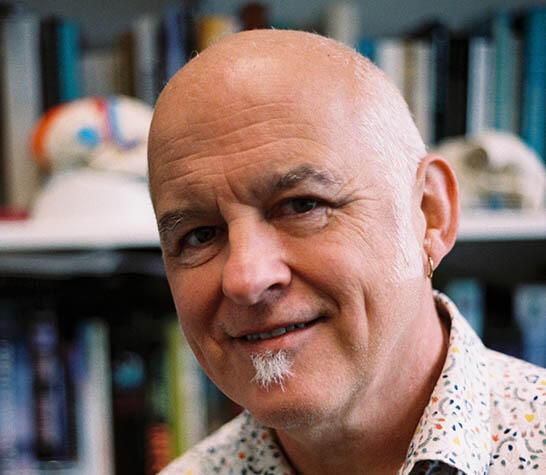 Matthew Cobb is Professor of Zoology at the University of Manchester where his research focuses on the sense of smell, insect behaviour and the history of science.  He has also written several books, including 'The Egg & Sperm Race' and is regularly featured in articles in The Guardian and New Scientist.  Matthew can also be frequently heard on BBC radio programmes commenting on genetics, smell, aliens, and joining in the fun that is 'The Infinite Monkey Cage'.
Timing
The live stream will go live at 6.55pm, and the introduction will begin at 7.00pm. If you register but miss the live stream, the video will be available to you via the same link for up to a week after the event date.
Accessibility
The Theatre is on the first floor and there is step-free access from the street via lift.
The closest underground station is Green Park, which is step-free.
There is space at floor level in the theatre for wheelchair users.
Seating is usually unreserved for our events. If you and your group require seating reservations, please do let us know by emailing us at events@ri.ac.uk, and we'll be more than happy to help.
Carers can receive a free ticket to an event by emailing events@ri.ac.uk.
Our theatre is equipped with an Audio Induction Loop. 
Event terms and conditions
Booking conditions
Public events
Holiday workshops
Attending Ri events
Events that supersede these terms and conditions
The Royal Institution is part of the Amazon Affiliate Programme, and book links on this page may be affiliate links.
It won't cost you any extra, but as an Amazon Affiliate, the Ri will earn a small commission from qualifying purchases.
All proceeds from our affiliate links help support the charitable work of the Ri.