Hop on your surfboard, and explore the ocean of science with Australian radio and TV presenter and author Dr Karl Kruszelnicki. Dr Karl will be taking the audience on a whistle stop tour through the many corners of science in his unique and inimateable style. Whatever the topic is, you're sure to learn something new along the way! No talk from Dr Karl is the same, and he is sure to fill your heads with amazing facts and puzzling phenomena.
We will also flip things around for one night, with the audience going head-to-head with Dr Karl in our now annual interactive quiz. Can you the audience collectively beat Dr Karl? You'll have to watch to find out!
Please note this event is happening at the slightly later time of 7.30pm to allow for the time difference between the UK and Australia.
This event is particularly suitable for ages 13+
Event type
This is a livestream event where the speaker and audience come together online. 
By booking to attend events at the Royal Institution, you confirm that you have read and accept the Ri's event terms and conditions. You also agree to abide by our code of conduct, and help to create a great experience for yourself and your fellow participants. 
About Dr Karl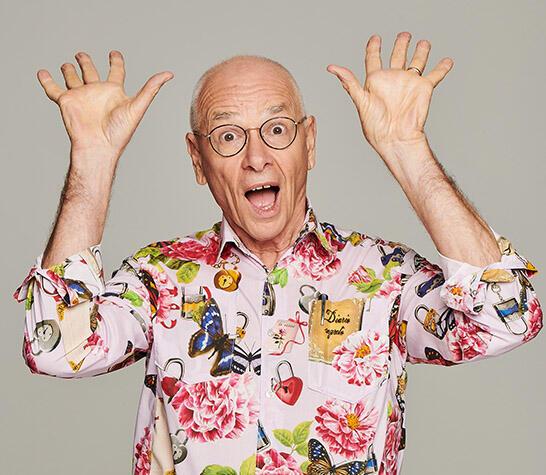 Dr Karl Kruszelnicki is an Australian science populariser with insatiable curiosity. He has degrees in Physics and Maths, Biomedical Engineering, Medicine and Surgery and has held a wide range of jobs, from doctor to film-maker, radio personality to labourer, car mechanic to physicist. He has written 47 books to date and plans to write a few more. He also popularises science on ABC radio stations across Australia and, on the BBC, for several hours each week. 
Dr Karl Kruszelnicki received the Member of the Order of Australia Award in the 2006 Australia Day Honours list. In 2012 Karl was delighted to have Asteroid 18412 named after him. Asteroid Dr Karl/18412 was discovered by Robert H. McNaught at the Siding Spring Observatory in Coonabarabran, New South Wales, Australia, on June 13, 1993. In March 2012 he was named as a National Living Treasure by the National Trust of Australia (NSW). In 2019 The United Nations awarded Dr Karl the UNESCO Kalinga Prize for the Popularisation of Science.
Timing
The event will go live at 7:25pm, and the introduction will begin at 7:30pm. If you register but miss the live stream, the video will be available to you via the same link for up to a week after the event date.
Please note, this event is later than usual and is aimed at a family audience.
Event terms and conditions
Booking conditions
Public events
Livestream events
Holiday workshops
Attending Ri events
Events that supersede these terms and conditions
The Royal Institution is part of the Amazon Affiliate Programme, and book links on this page may be affiliate links.
It won't cost you any extra, but as an Amazon Affiliate, the Ri will earn a small commission from qualifying purchases.
All proceeds from our affiliate links help support the charitable work of the Ri.
Are you a patron of the Ri?
As a patron you are offered a number of complimentary tickets, please get in touch with your patron manager to discuss this.