Throughout history, people have sought to improve themselves, and society, by eliminating disease. They want to enhance desirable qualities in their children or control populations with rules about who can procreate and who can live. 
Join Adam Rutherford as he discusses how new techniques in genetics and gene editing prompt the urgently needed discussions about improving the 'quality' of the population. And how the ideas underlying eugenics are not merely historical.
In this talk, Adam explores the science, history and future of eugenics, and the practice of population control by selective procreation.
Event type
This is a Theatre event, where the speaker and audience in our Theatre are joined by an online audience.
Tickets to attend in person or to watch the livestream are both available from this page.
About Adam Rutherford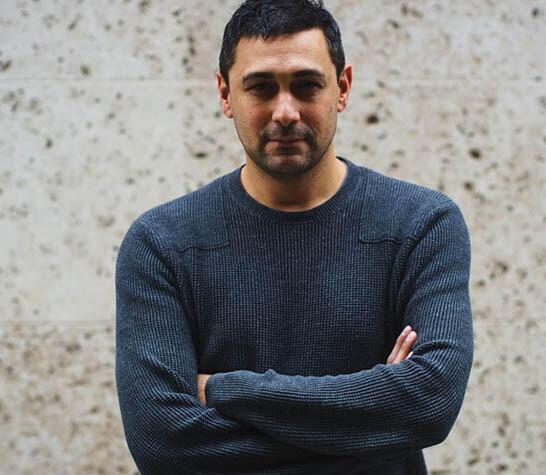 Dr Adam Rutherford is a science writer and broadcaster. He studied genetics at University College London, and during his PhD on the developing eye, he was part of a team that identified the first genetic cause of a form of childhood blindness.
He has written and presented many award-winning series and programmes for the BBC, including the flagship weekly Radio 4 programme 'Inside Science' and 'The curious cases of Rutherford & Fry' with Dr Hannah Fry.
He is the author 'Creation', which was shortlisted for the Wellcome Trust Prize, 'A Brief History of Everyone Who Ever Lived', 'The Book of Humans' the Sunday Times bestselling 'How to Argue with  a Racist'  and the co-author of 'Rutherford and Fry's Complete Guide to Absolutely Everything (Abridged)'.
Adam's latest book, 'Control: The Dark History and Troubling Present of Eugenics' is available from Amazon and all good bookstores. 
Timing
The live stream will go live at 6.55pm, and the introduction will begin at 7.00pm. If you register but miss the live stream, the video will be available to you via the same link for up to a week after the event date.
Event terms and conditions
Booking tickets
Public events
Holiday workshops
Attending Ri events
Events that supersede these terms and conditions
The Royal Institution is part of the Amazon Affiliate Programme, and book links on this page may be affiliate links.
It won't cost you any extra, but as an Amazon Affiliate, the Ri will earn a small commission from qualifying purchases.
All proceeds from our affiliate links help support the charitable work of the Ri.