Overactive bladder is more common than diabetes and heart disease combined. It affects over 200 million people worldwide. Socially embarrassing and restrictive, most patients suffer in silence.
Join Prokar Dasgupta as he discusses the Dasgupta technique, where Botox is injected into the bladder under local anaesthetic, calming the bladder nerves down.
In this talk, Prokar explores how one of the most poisonous substances on earth can be used to help improve the quality of life of many patients worldwide and what advantages it has over other treatments.
This research in overactive bladders was funded by the Medical Research Council, the Multiple Sclerosis Society and The Urology Foundation.
Event type
This is a theatre event, where the speaker and audience are together in our theatre.
This event will not be livestreamed.
About Prokar Dasgupta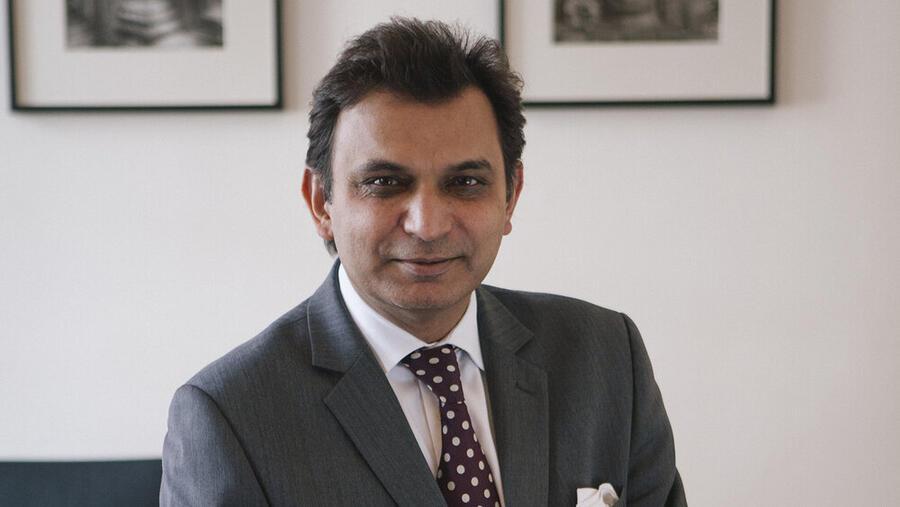 Prokar Dasgupta is the Professor of Surgery at King's Health Partners and the King James IV Professor of the Royal College of Surgeons of Edinburgh. He has delivered a number of public orations on robotic surgery to the Hunterian Society and the Croydon Medical Society and on the prostate gland at the Royal Society of Medicine.
Prokar is an engaging speaker with the innate ability to make science simple and attractive to the public. As Editor in Chief of the British Journal of Urology International he introduced the unique series of articles termed 'Science Made Simple' inspired by the 'For Dummies' books.
Her Majesty Queen Elizabeth II gave permission for the Royal College to use the title King James IV Professorship.
Timing
Doors to the theatre will open at 6.30pm. The event will begin at 7.00pm.
Covid guidelines
In line with government guidance, face masks are no longer mandatory. But while Covid-19 cases remain high, we recommend that face coverings are worn in our Theatre and at Ri events.
Accessibility
The Theatre is on the first floor and there is step-free access from the street via lift.
The closest underground station is Green Park, which is step-free.
There is space at floor level in the theatre for wheelchair users.
Seating is usually unreserved for our events. If you and your group require seating reservations, please do let us know by emailing us at events@ri.ac.uk, and we'll be more than happy to help.
Carers can receive a free ticket to an event by emailing events@ri.ac.uk.
Our theatre is equipped with an Audio Induction Loop. 
Event terms and conditions
Booking tickets
Public events
Holiday workshops
Attending Ri events
Events that supersede these terms and conditions