This event has been moved from Thursday 13 January to Wednesday 16 March. Original ticket holders can request a full refund if they are unable to attend the new date. 
Ageing is not a biological inevitability. Scientists are studying every aspect of the body which could lead to treatments that could slow down, or even stop, the ageing process.
Join Andrew Steele as he discusses what happens as we age, practical ways we can help slow down the process and the fascinating research being carried out today.
In this talk, discover how understanding the scientific implications of ageing could lead to the greatest revolution in the history of medicine. One that has the potential to transform the human condition.
Event type
This is a Theatre event, where the speaker and audience in our Theatre are joined by an online audience.
Tickets to attend in person or to watch the livestream are both available from this page.
About Andrew Steele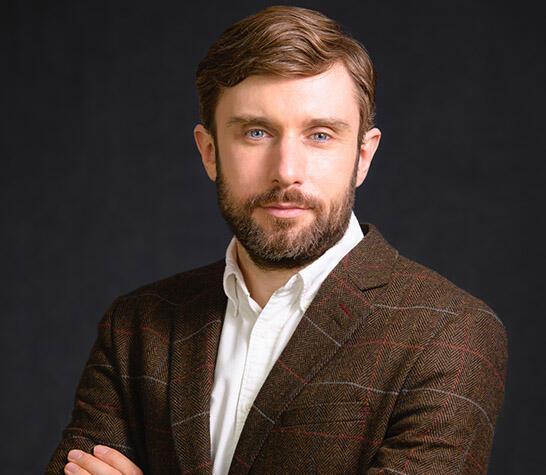 Andrew Steele is a London-based scientist, writer and presenter.
After completing a PhD in Physics, he decided to make the unusual leap to biology as he saw understanding ageing as the greatest humanitarian mission of our time. A recent Research Fellow at the Francis Crick Institute in London, he has used computers to decode our DNA and unravel the secrets hidden in some of modern biology's biggest data.
He has featured in or on the Guardian, Sky News, The One Show, and Discovery's Impossible Engineering and Through the Wormhole, BBC Radio 4's Inside Science and Newshour.
His latest book 'AGELESS: The New Science of Getting Older Without Getting Old' is available from Amazon and all good bookstores. 
Timing
The live stream will go live at 6.55pm, and the introduction will begin at 7.00pm. If you register but miss the live stream, the video will be available to you via the same link for up to a week after the event date.
Accessibility
The Theatre is on the first floor and there is step-free access from the street via lift.
The closest underground station is Green Park, which is step-free.
There is space at floor level in the theatre for wheelchair users.
Seating is usually unreserved for our events. If you and your group require seating reservations, please do let us know by emailing us at events@ri.ac.uk, and we'll be more than happy to help.
Carers can receive a free ticket to an event by emailing events@ri.ac.uk.
Our theatre is equipped with an Audio Induction Loop. 
Event terms and conditions
Booking conditions
Public events
Holiday workshops
Attending Ri events
Events that supersede these terms and conditions
The Royal Institution is part of the Amazon Affiliate Programme, and book links on this page may be affiliate links.
It won't cost you any extra, but as an Amazon Affiliate, the Ri will earn a small commission from qualifying purchases.
All proceeds from our affiliate links help support the charitable work of the Ri.
Are you a patron of the Ri?
As a patron you are offered a number of complimentary tickets, please get in touch with your patron manager to discuss this.